Configuring the Plugin #
After the Plugin has been activated you need to link it to your official Facebook Page. You can do it by configuring the plugin. 
Open your WordPress Dashboard.

Navigate to Settings>Facebook Secret Meta.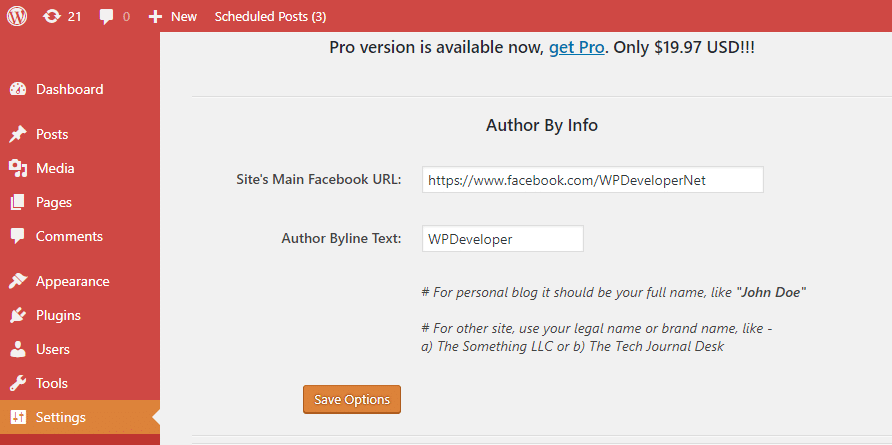 Paste the link to your Official Facebook Page in the Site's Main Facebook URL field.
Inside the Text field Author Byline Text, write down the name that you want to display on the Facebook Share copies.
With the PRO version, you will get more features. Click here to see how to get the PRO Version.