Better Payment simplifies payment and donation management on your Elementor website with seamless integration of popular payment gateways like Stripe and PayPal. This instant payment plugin enables efficient tracking, analysis, and management of payment histories directly from your WordPress Dashboard.
How To Purchase Better Payment PRO? #
With Better Payment PRO, you can enhance your overall transaction process with many premium features. Follow these simple steps below to get Better Payment PRO:
Step 1: Choose Your Desired Better Payment PRO Package #
First, visit our website. Scroll down to the pricing section and check our flexible pricing plans for Better Payment PRO. Pick any plan that you like and click on the 'Get Started' button as shown below.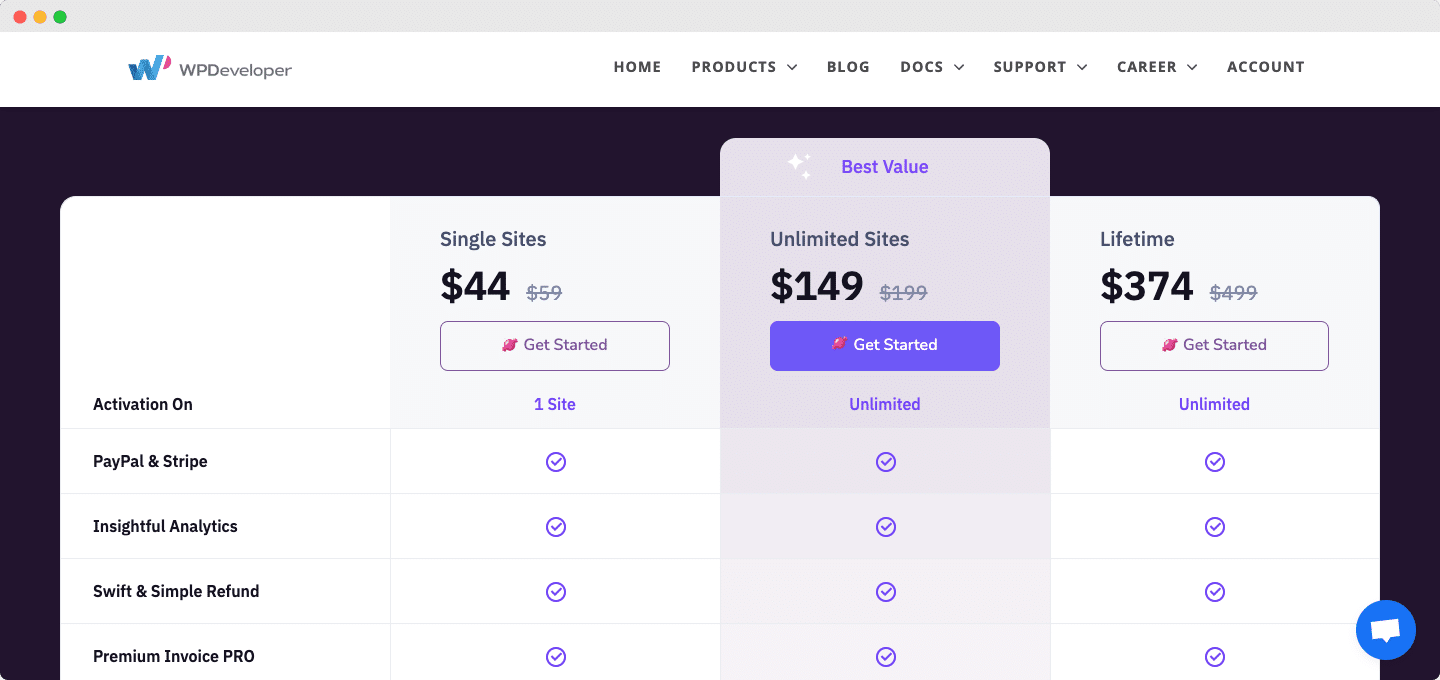 Step 2: Select A Payment Method & Enter Your Information #
Next, you have to choose your preferred payment method to purchase Better Payment PRO. Afterward, you have to enter your personal information. Make sure to check the 'Terms and Conditions' and 'Privacy Policy' checkboxes as well. When you are done, click on the 'Pay' button.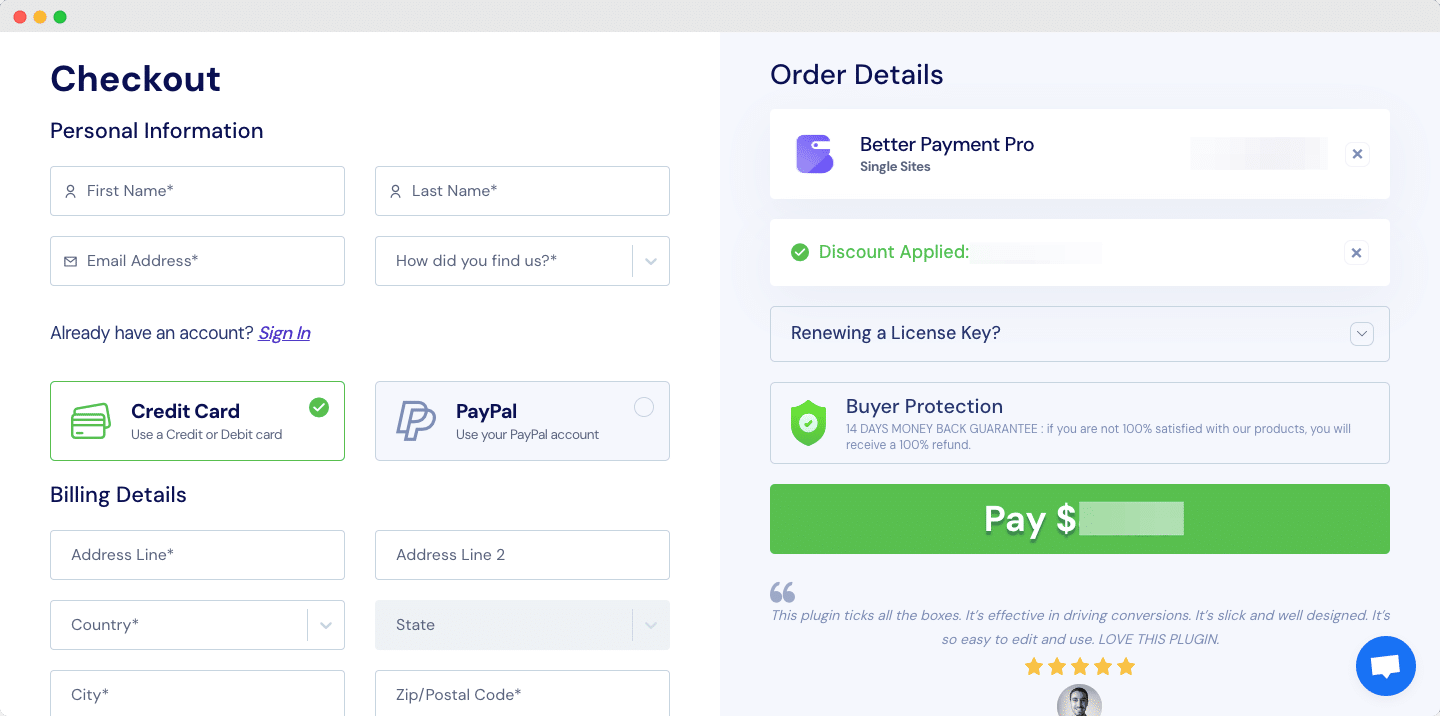 Step 3: Download & Install Better Payment PRO #
You will be redirected to the 'Purchase Confirmation' page with a downloadable link for Better Payment PRO as shown below. You can simply download the zip file from under the 'Products' section and install the plugin on your WordPress website.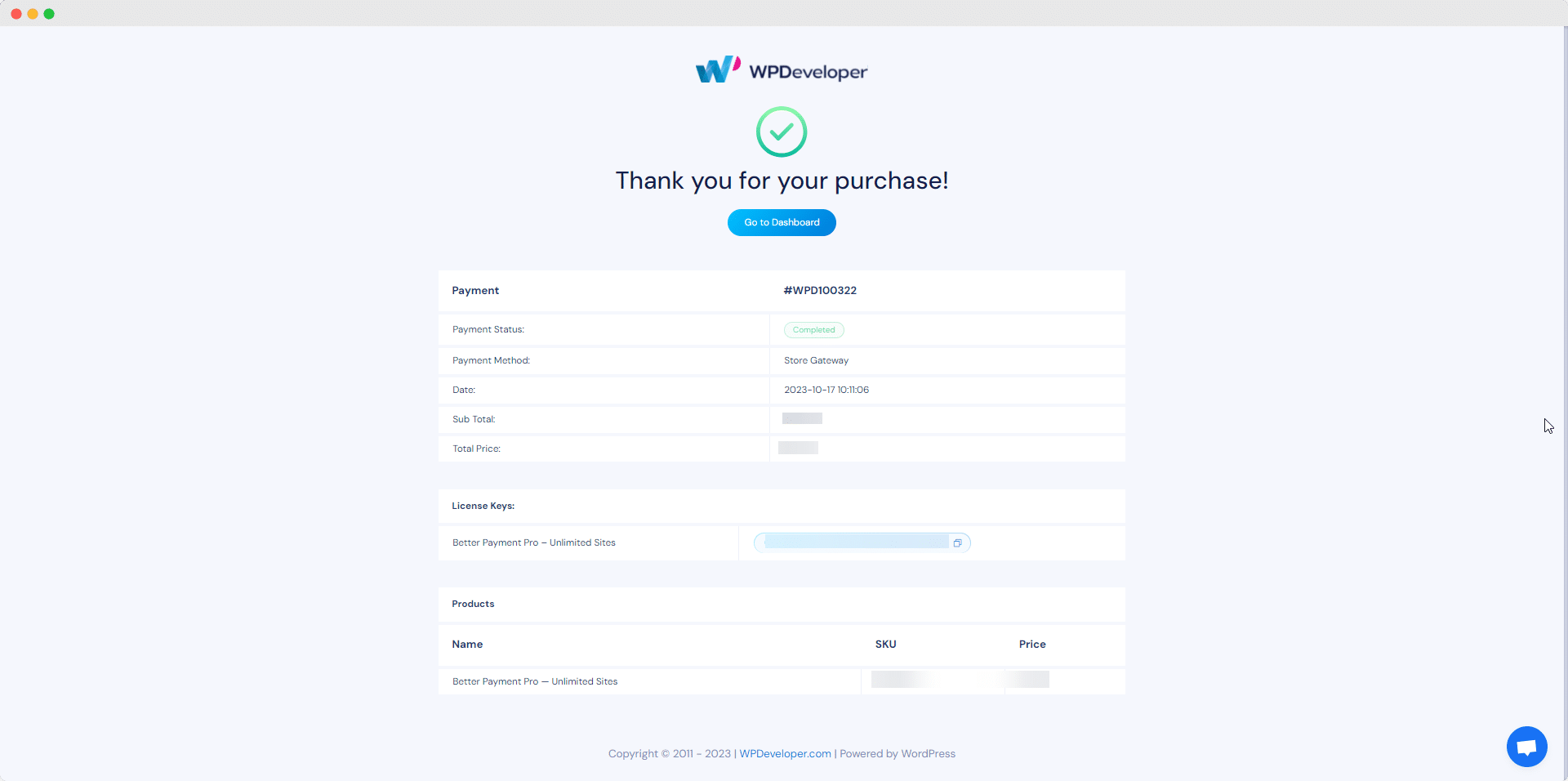 With these simple steps, you can easily purchase Better Payment PRO.
Getting stuck? Feel free to contact our support team for further assistance.