Better Payment is a WordPress plugin with which you can easily manage payments from your Elementor website. This payment plugin provides its users the facilities to set up Customer Email, which the buyers/customers will receive after every successful transaction. Using this helpful plugin, you can boost credibility and gain the trust of loyal customers very easily.
Set Up Customer Email Contents In Better Payment? #
Follow this simple step-by-step guide to set up customer email contents in Better Payment:
Step 1: Navigate To Better Payment Settings From Dashboard #
First, log in to your WordPress dashboard and navigate to Better Payments → Settings. It will take you to the "General" tab of the plugin dashboard. Then, navigate to the "Email" tab.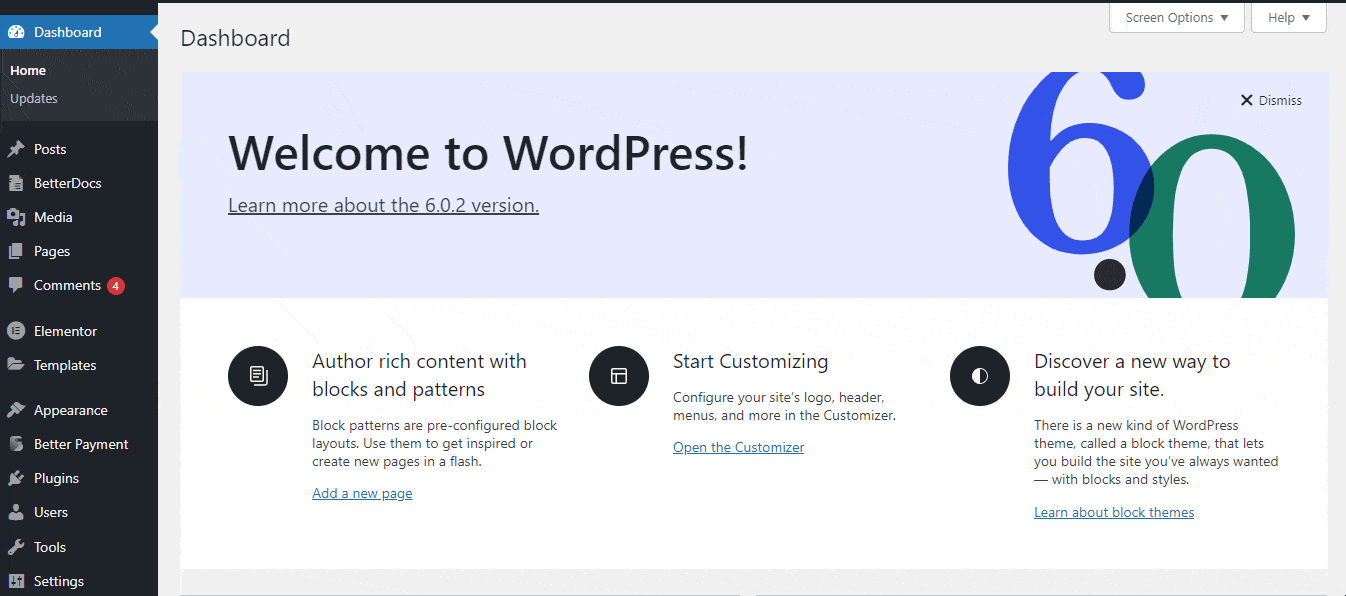 Step 2: Set Up Customer Email Contents #
From the "Email" tab, you update the admin email content as well as the customer email content. To configure customer email, click on the "Customer Email" option. Here, you can add the email 'Subject' and customize the 'Message' that you want to share with the customers.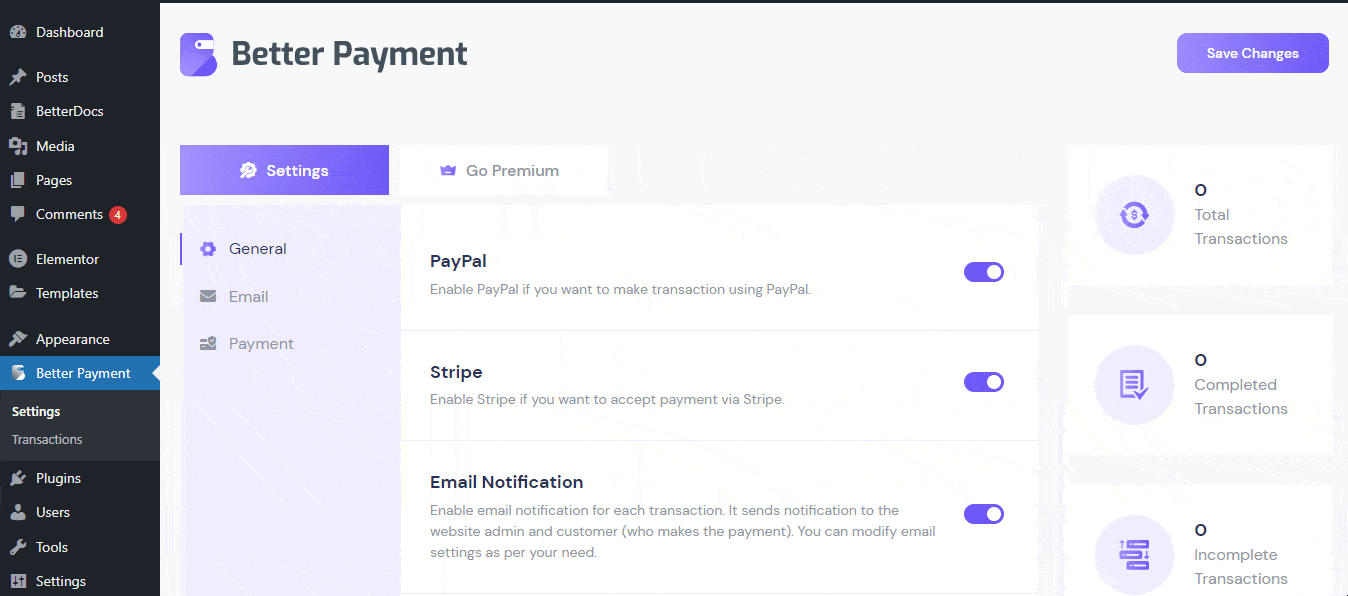 Step 3: Add Additional Headers In Customer Email #
Better Payment has an 'Additional Headers' option for adding From Name & Email Address. You could also add an email address where you could get replies for these email notifications from the 'Reply-To' section.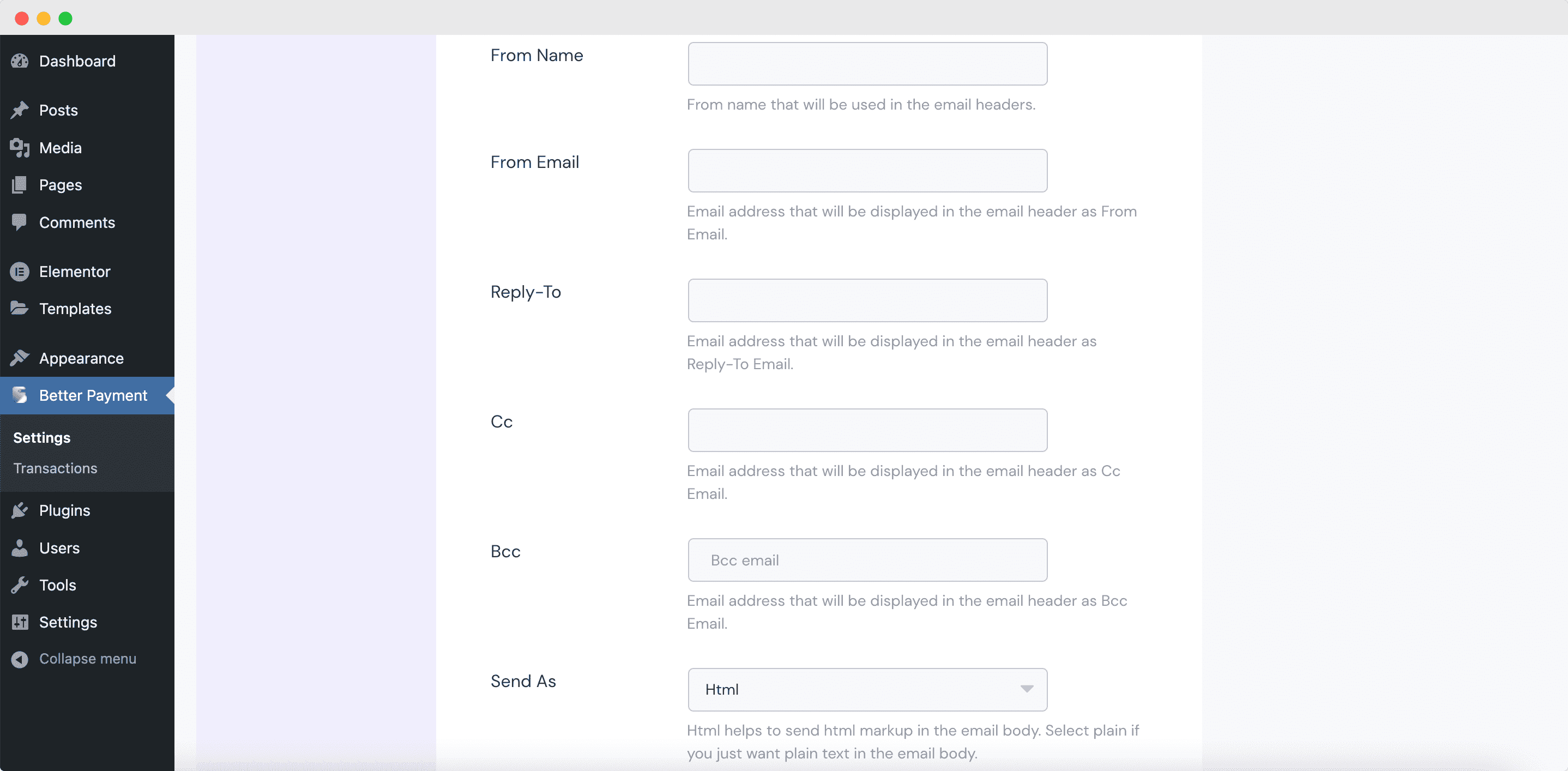 You can also add 'Cc' and 'Bcc' email addresses that will be displayed in the email header and select 'Send As' format for the email body.
Final Outcome #
After following these steps you can see the customer email contents from your front end, which will be sent to the customers after each successful transaction.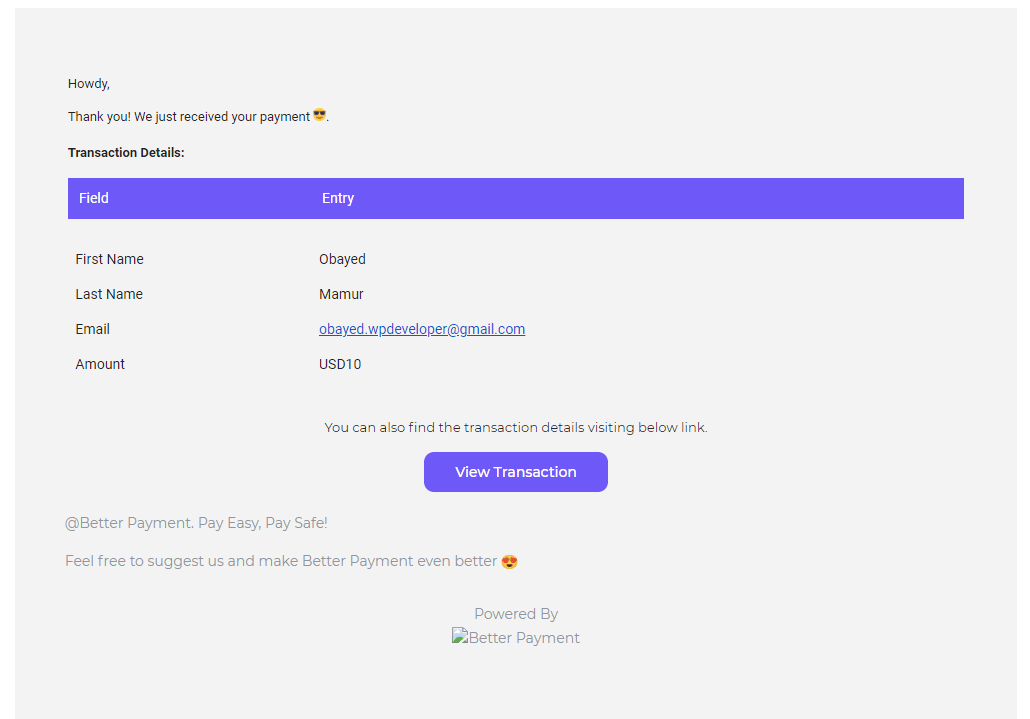 By following these simple steps you can easily configure Customer Email Content.
Getting Stuck? Feel free to contact our dedicated support team for any further assistance.