If you had ever purchased one of our WordPress plugins or themes, for example, NotificationX or BetterDocs, an account was automatically created for you on WPDeveloper Website and anytime update account information.
How To Update Account Information Of WPDeveloper Account #
Follow this step-by-step guide to update your WPDeveloper account information instantly.
Step 1: Log in to your WPDeveloper account from the Account tab on the menu. from the dashboard, click on your name and select 'Profile'. There you will find all your personal information, billing information, password-changing options, etc.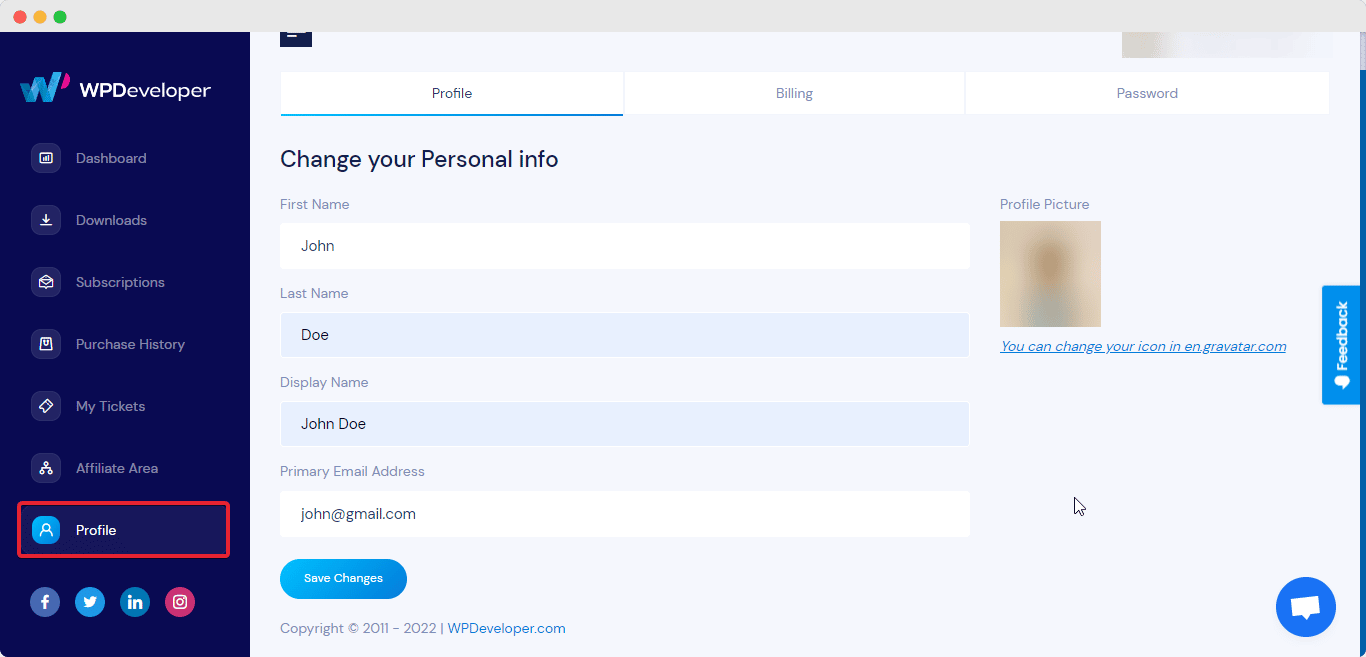 Update Account Profile Information #
Select the 'Profile' tab to update your personal information like name, display name, email ID, etc. Then click on the 'Save Changes' button.
Update Your Billing Address #
Click on the 'Billing' tab to update your billing information. You can update the address, country, state, Zip code, etc from here. After making all the changes, click on the 'Save Changes' button.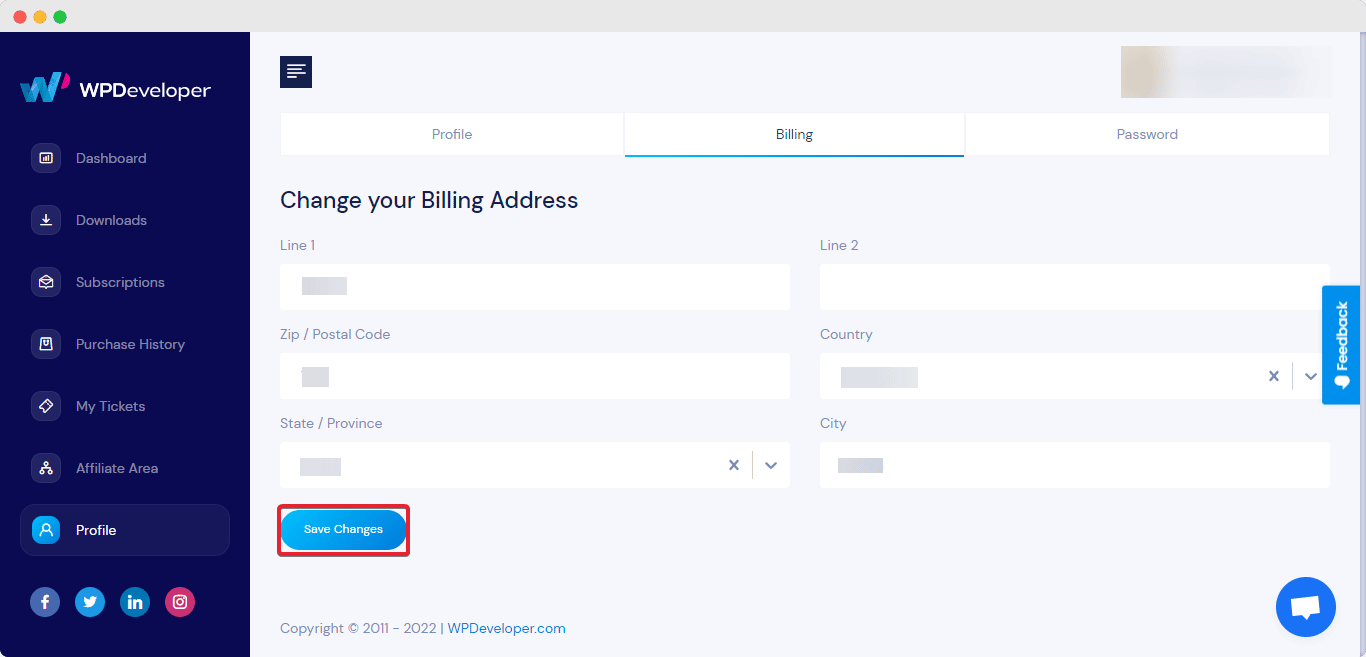 Update Your Account Password #
To change your WPDeveloper account password, click on the 'Password' tab. Now give you a new password and retype that on the 'Confirm Password' field. Then click on the 'Save Changes' button.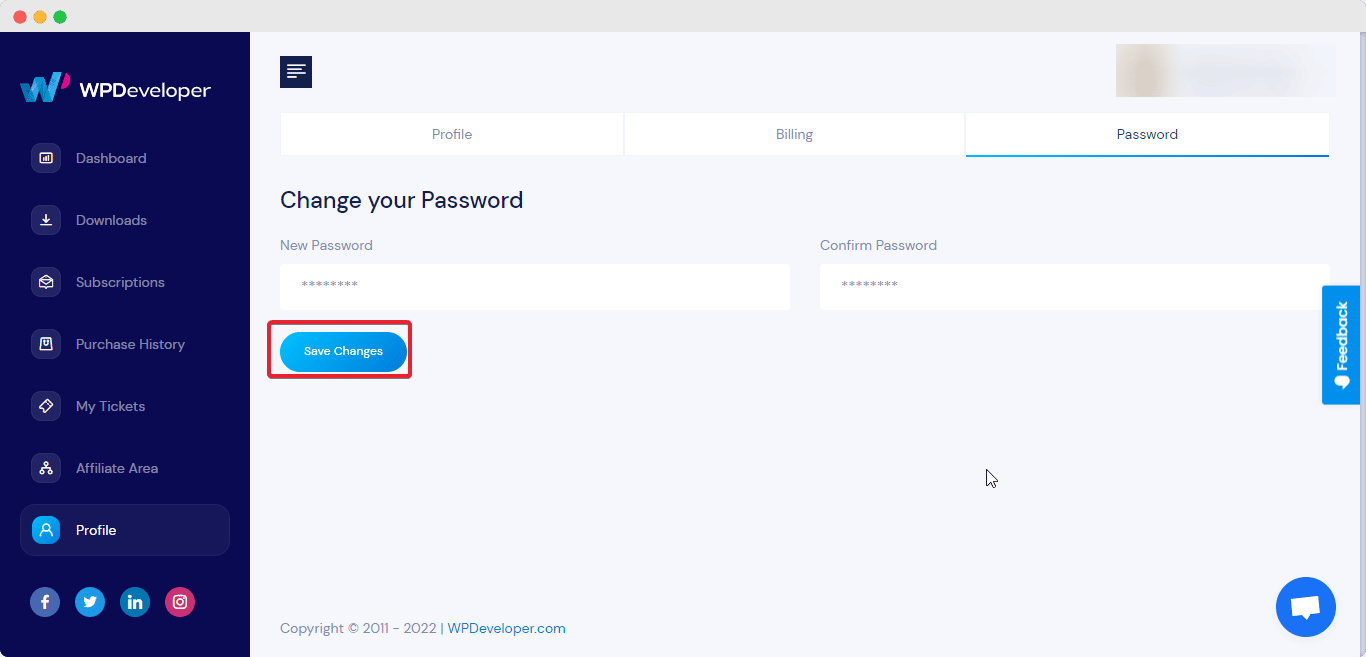 This is how you can easily update account information in WPDeveloper.
Getting stuck? Feel free to reach out to our friendly support team for further assistance.