After completing your purchase of any WPDeveloper product, you can easily generate the purchase invoice by logging into your account on WPDeveloper website.
How To Generate The Purchase Invoice? #
Follow these steps to generate your purchase invoice from WPDeveloper website.
Step 1: From WPDeveloper website, navigate to the Account tab as shown below.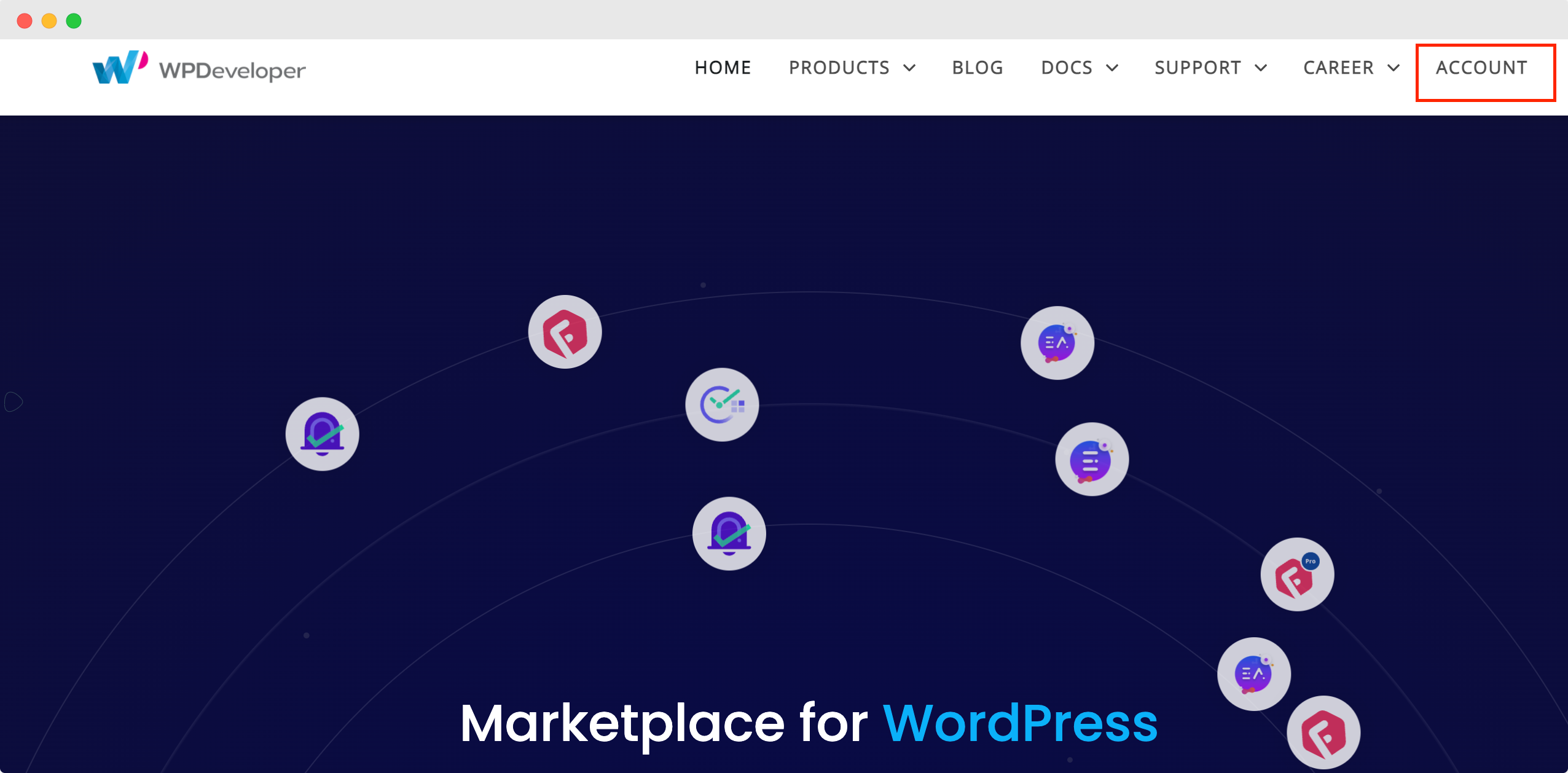 Step 2: You will be redirected to the Login page. Here, enter your username and password.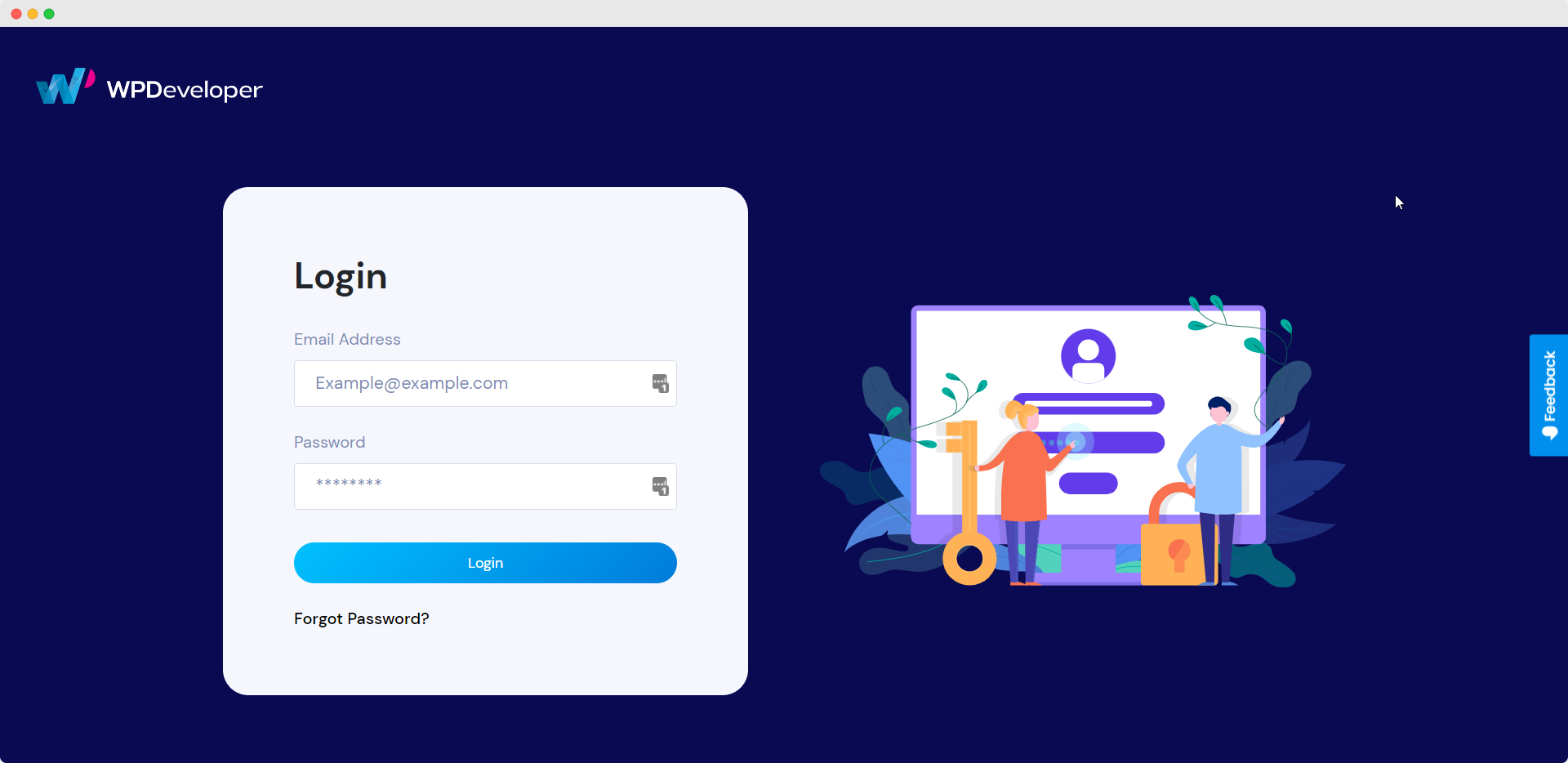 Step 3: From your dashboard simply click on the 'Purchase History' tab as shown below.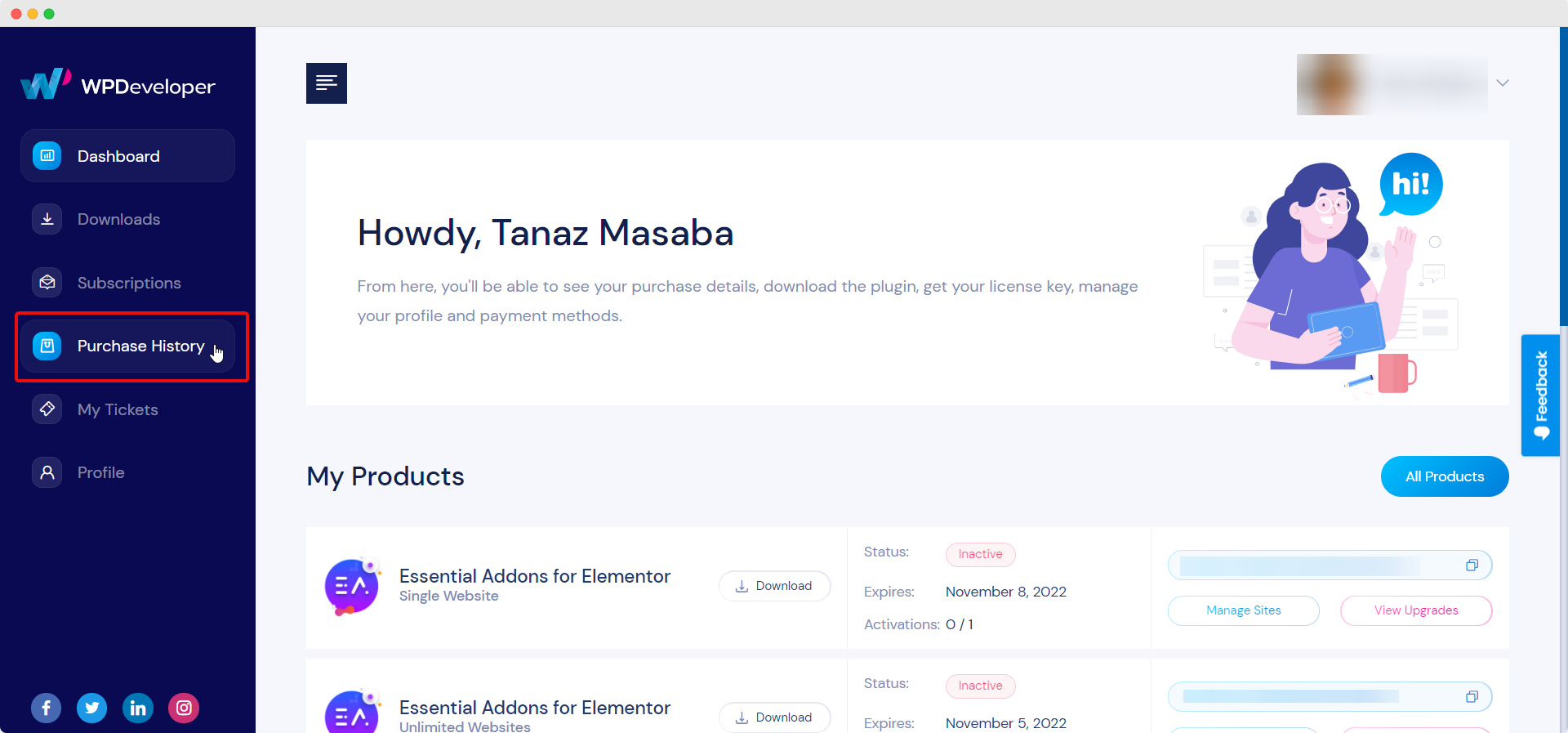 Step 4: Here you can view all of your purchases with WPDeveloper. Click on the specific purchase for which you require your invoice and hit the 'Generate' button.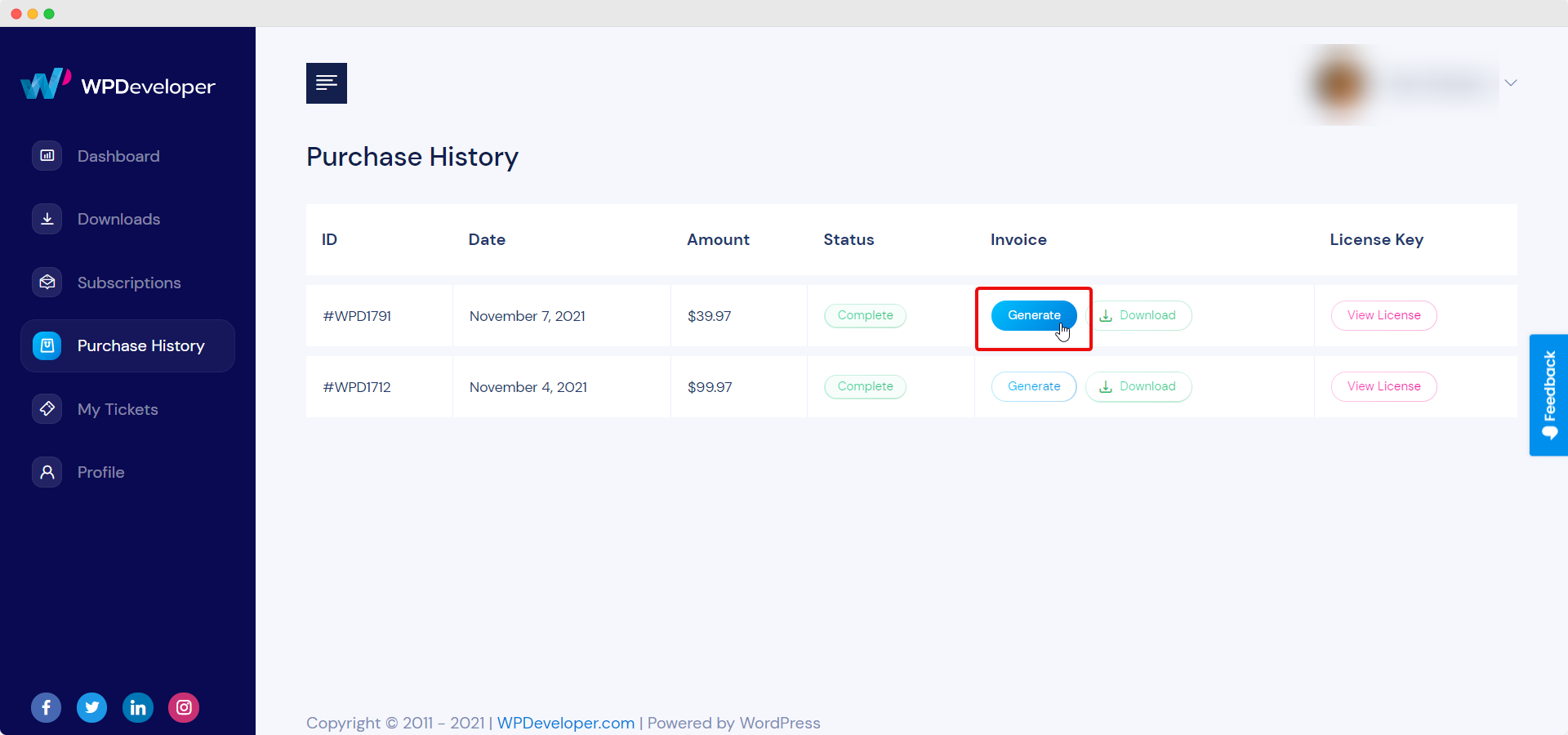 Step 5: You will be taken to a new page where you can check your billing information and make changes if needed. You can also add custom notes to your invoice if you need to. After filling in all the details click on the 'Generate' button at the bottom of the page.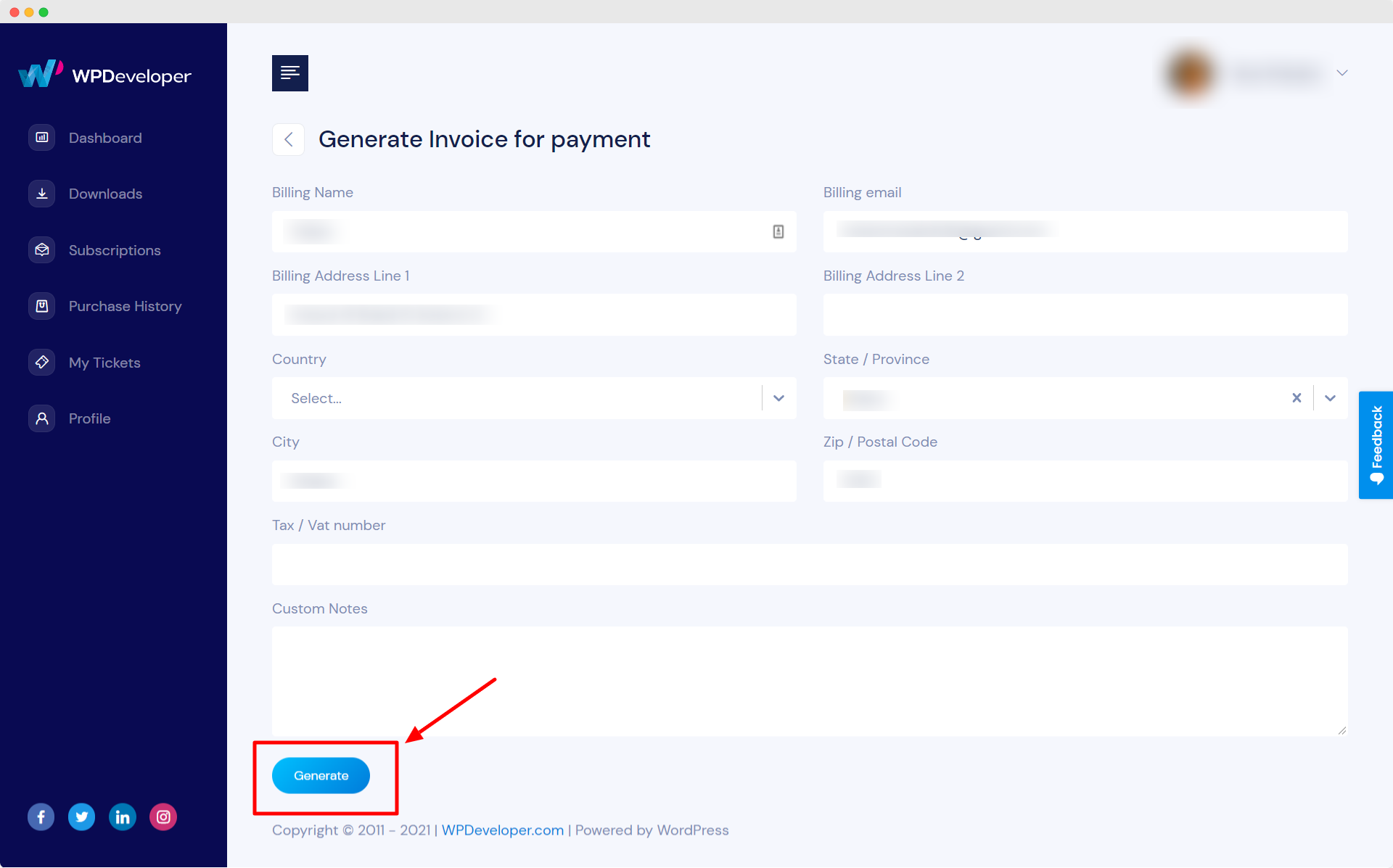 Your purchase invoice will be downloaded in PDF file format. 
This is how you can generate a purchase invoice from WPDeveloper.
Getting stuck? Feel free to reach out to our friendly support team for further assistance or join our Facebook Community.