At WPDeveloper, you can find tons of advanced WordPress solutions and purchase them to unlock exclusive premium features. To help ease the purchasing process, we have a simple process for adding plugins to carts.
How To Add Plugins To Carts? #
Follow the step-by-step guidelines below to start adding plugins to carts.
Step 1: First choose a product or plugin that you want to purchase from WPDeveloper. If you want to see the full list of all our available products, head over to our plugin page here.
Step 2: After choosing a product, scroll down until you see the pricing plan section.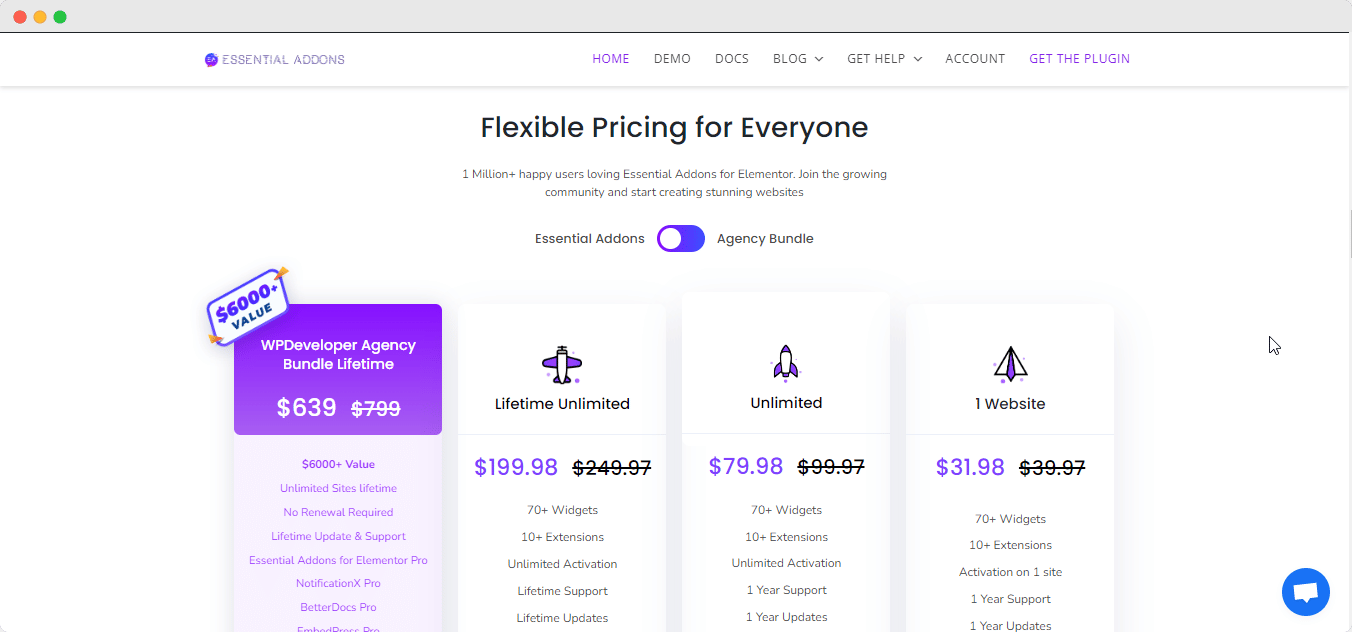 Step 3: Select any of the pricing plans you prefer and click on the Get Started Button. You will be taken to the Checkout Page as shown below.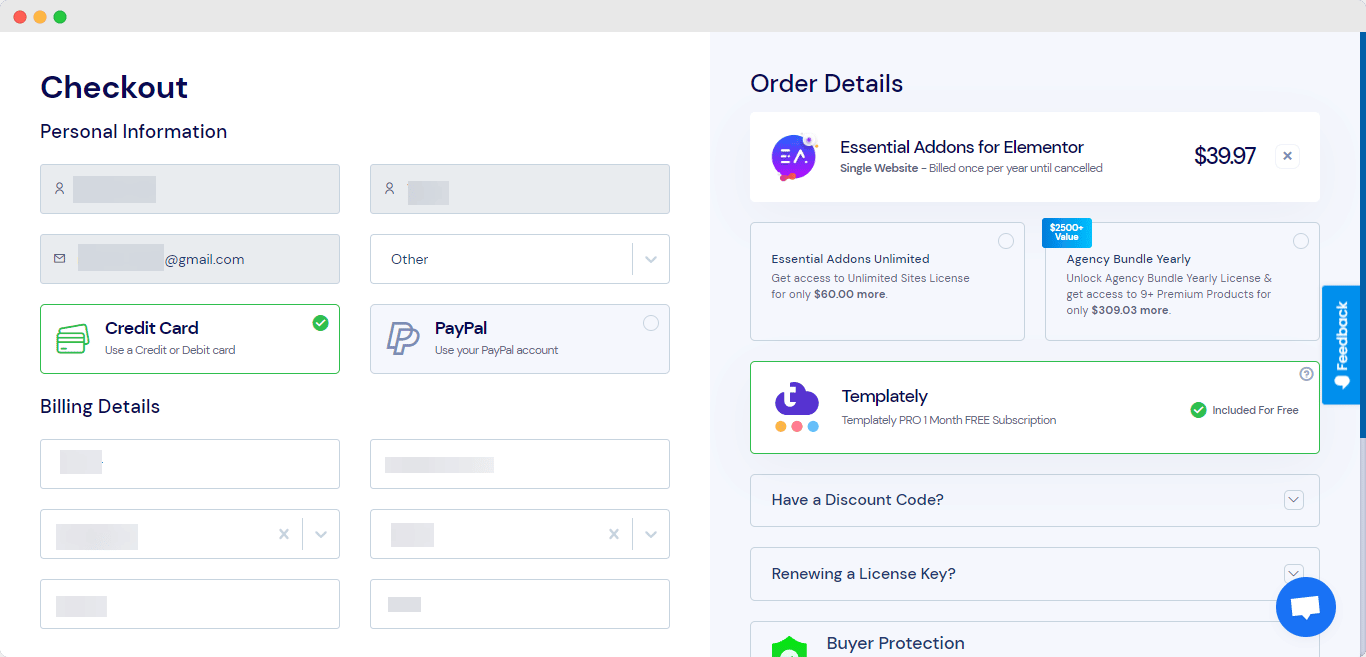 Now you know how you can start adding plugins to carts. To learn how to complete the purchase, check out our documentation on using a payment method here. 
Getting stuck? Feel free to reach out to our friendly support team for further assistance or join our friendly Facebook Community.