WPDeveloper has the best WordPress plugins. Starting from Knowledge-Base solution, to addons for Elementor to the best FOMO and Social Proof Plugin for WordPress, WPDeveloper serves every WordPress user.
If you are new to WPDeveloper, let us help you getting started with exploring plugins
Getting Started with Exploring Plugins #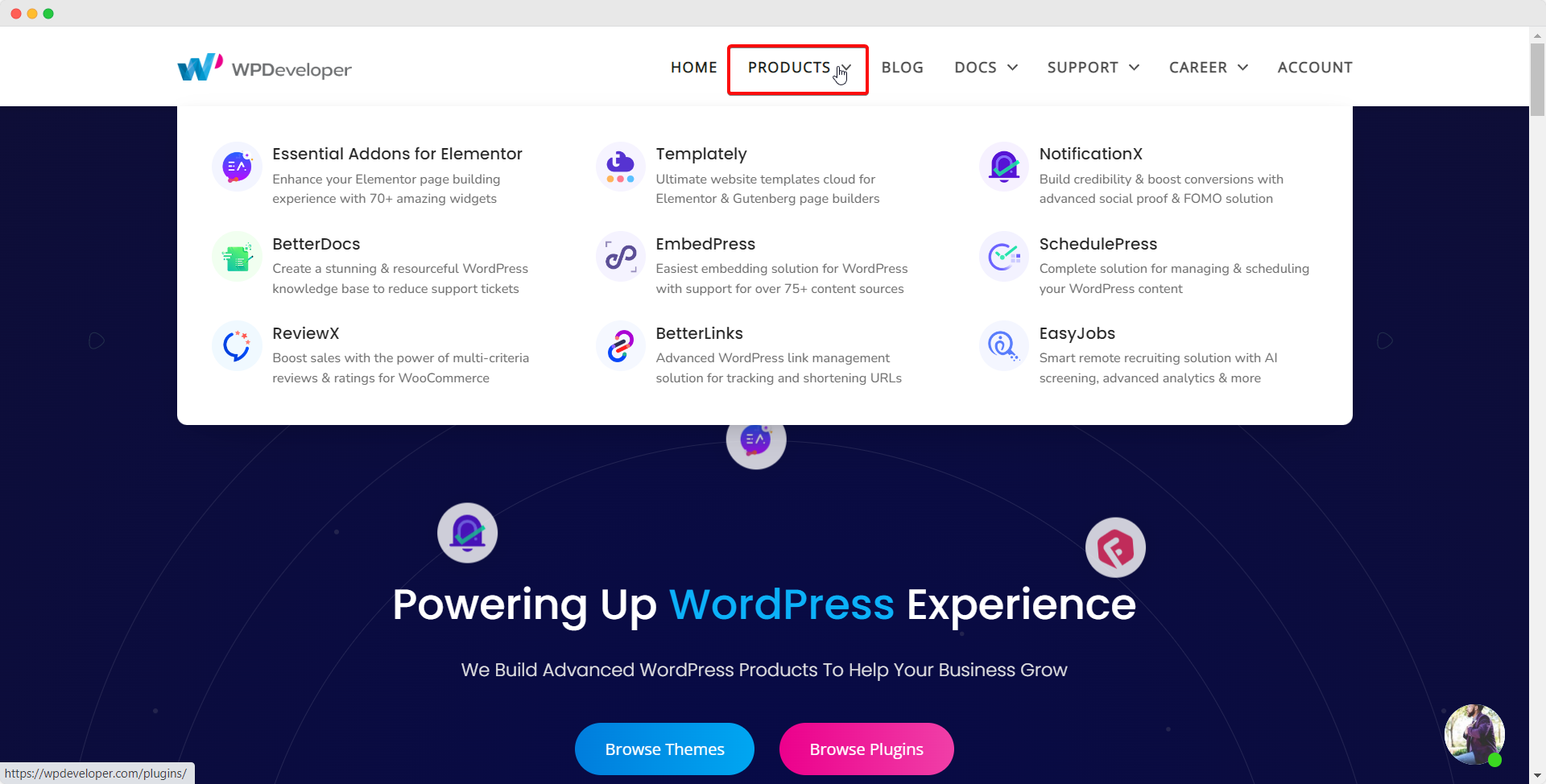 Or click on the Browse Plugins Button in the middle of the page.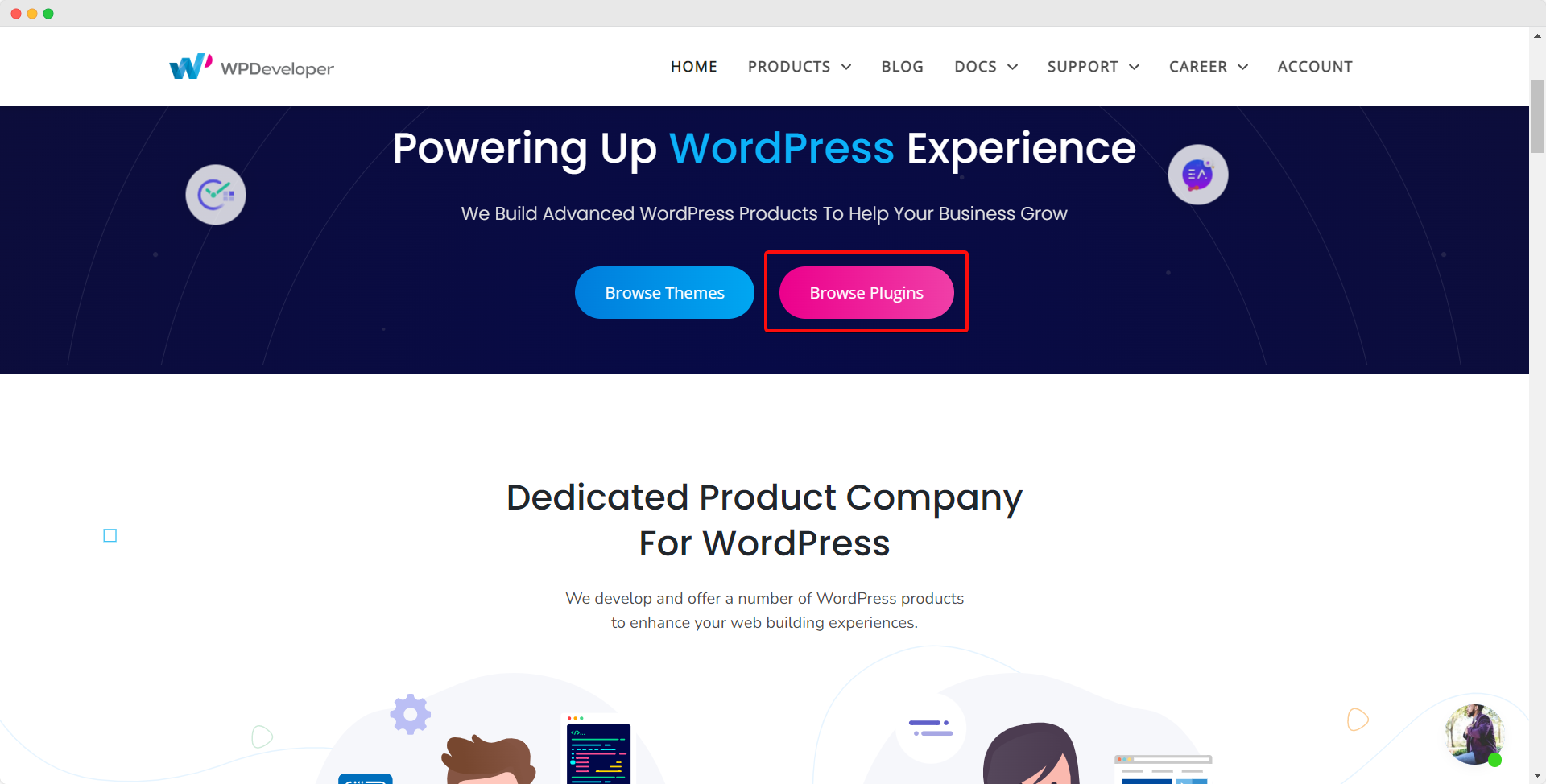 This will take you to the Plugins Catalog Page.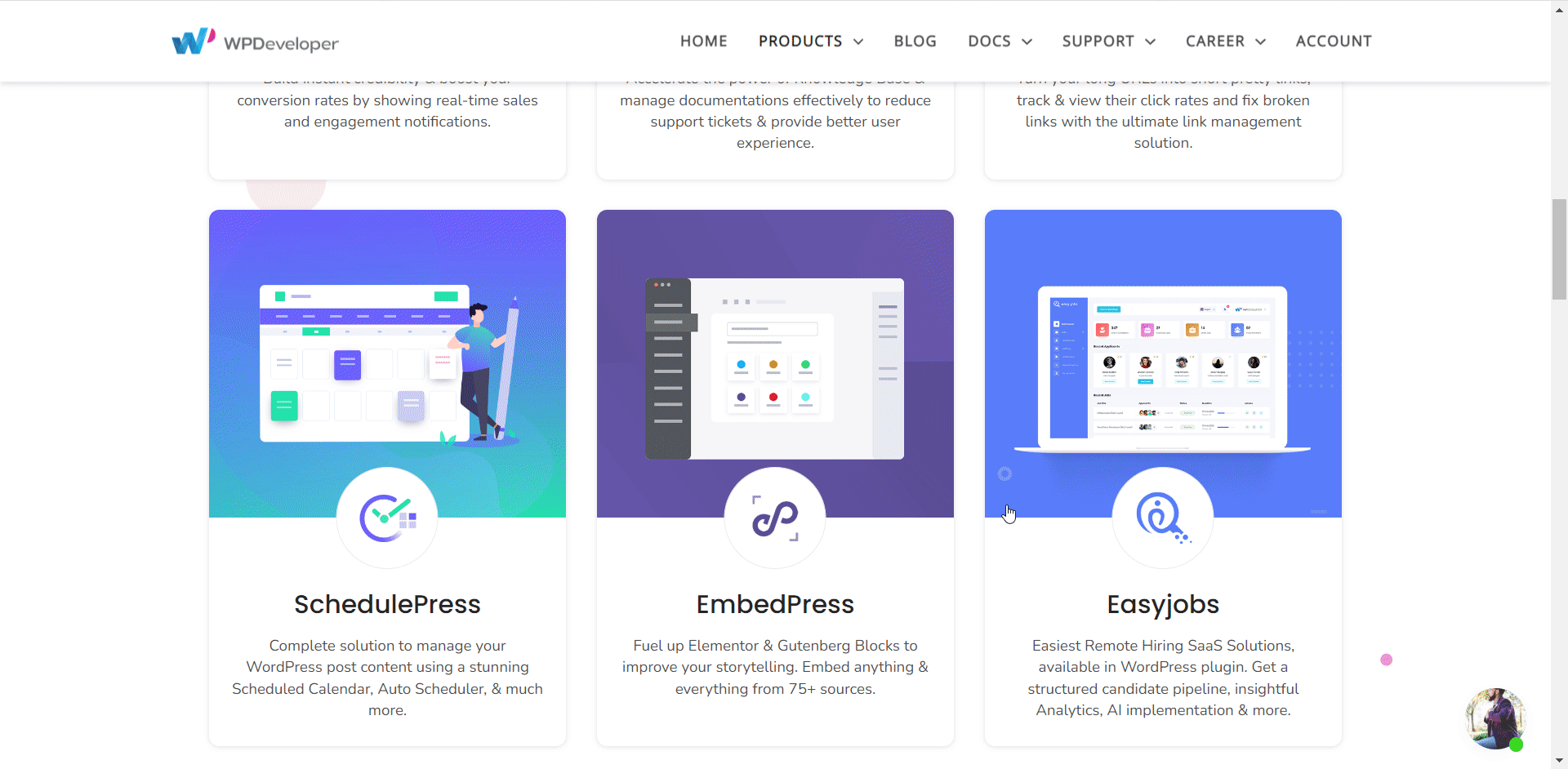 Here is a quick Doc on how to Add Plugins to the Cart. 
Don't have a WPDeveloper account yet? As soon as you purchase one of our WordPress plugins or themes, for example, NotificationX or BetterDocs, an account will be automatically created for you on WPDeveloper Website. Use this URL to land on your Account Page. https://www.wpdeveloper.com/account/