You can use the Disable Comments plugin to disable comments on media files. Follow these step-by-step instructions below to find out how you can disable comments on media files such as images, videos, and more.
Step 1: First, install the Disable Comments plugin for WordPress. 
Step 2: Navigate to Settings→ Disable Comments from your WordPress dashboard. 
Step 3: From here, you can choose to disable comments on WordPress media files by checking the 'Media' box and save the changes.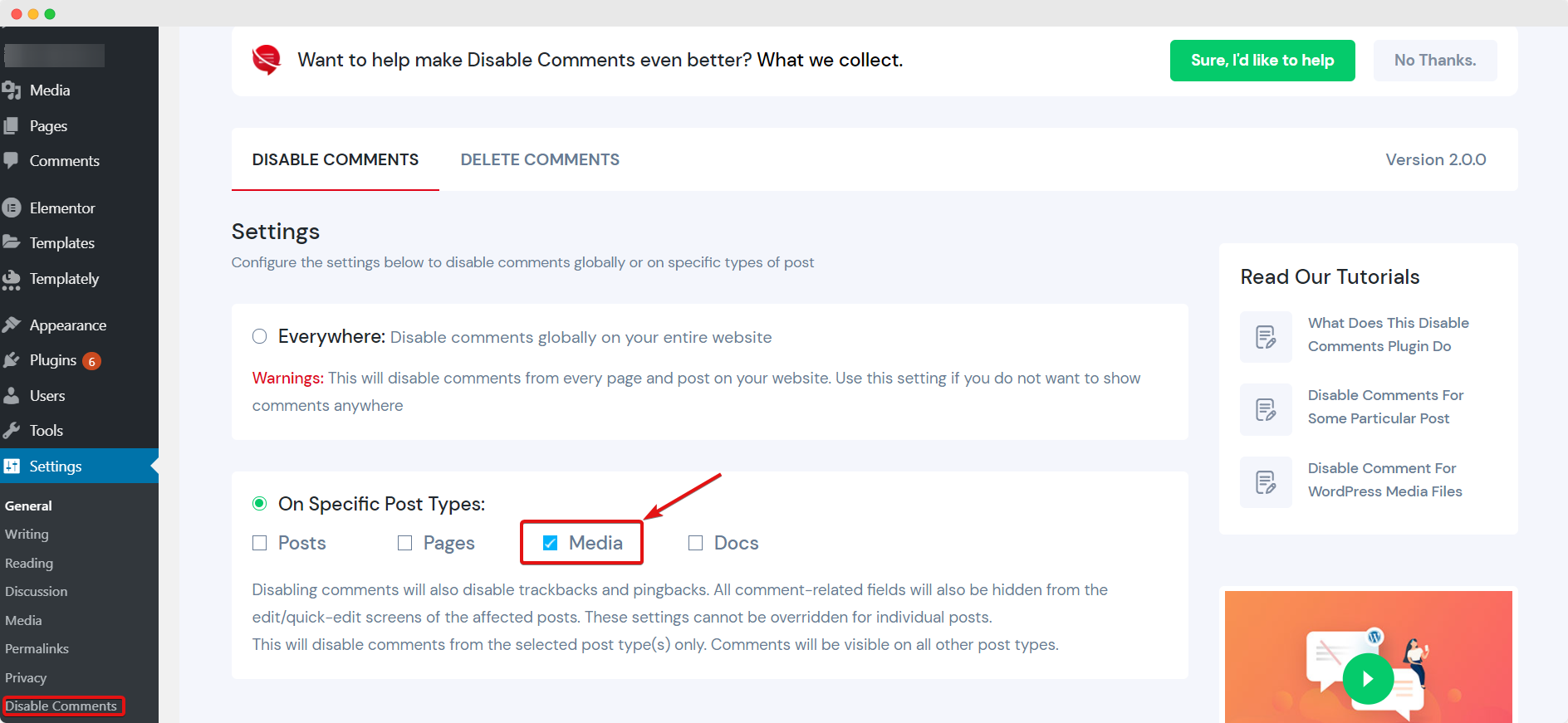 If you face any difficulties, feel free to contact our support team or join our Facebook Community.