Better Payment lets you get insightful analytics data on different transactions so you can know the total number of transactions, including the completed, incomplete, and refunded ones. Plus, it has options to display transactions on a weekly, monthly, or yearly basis. Follow this step-by-step guide to find out how to get analytics reports on transactions in Better Payment.
Step 1: Navigate To Better Payment Analytics #
After you've installed and activated Better Payment, navigate to Better Payment → Analytics from your WordPress dashboard.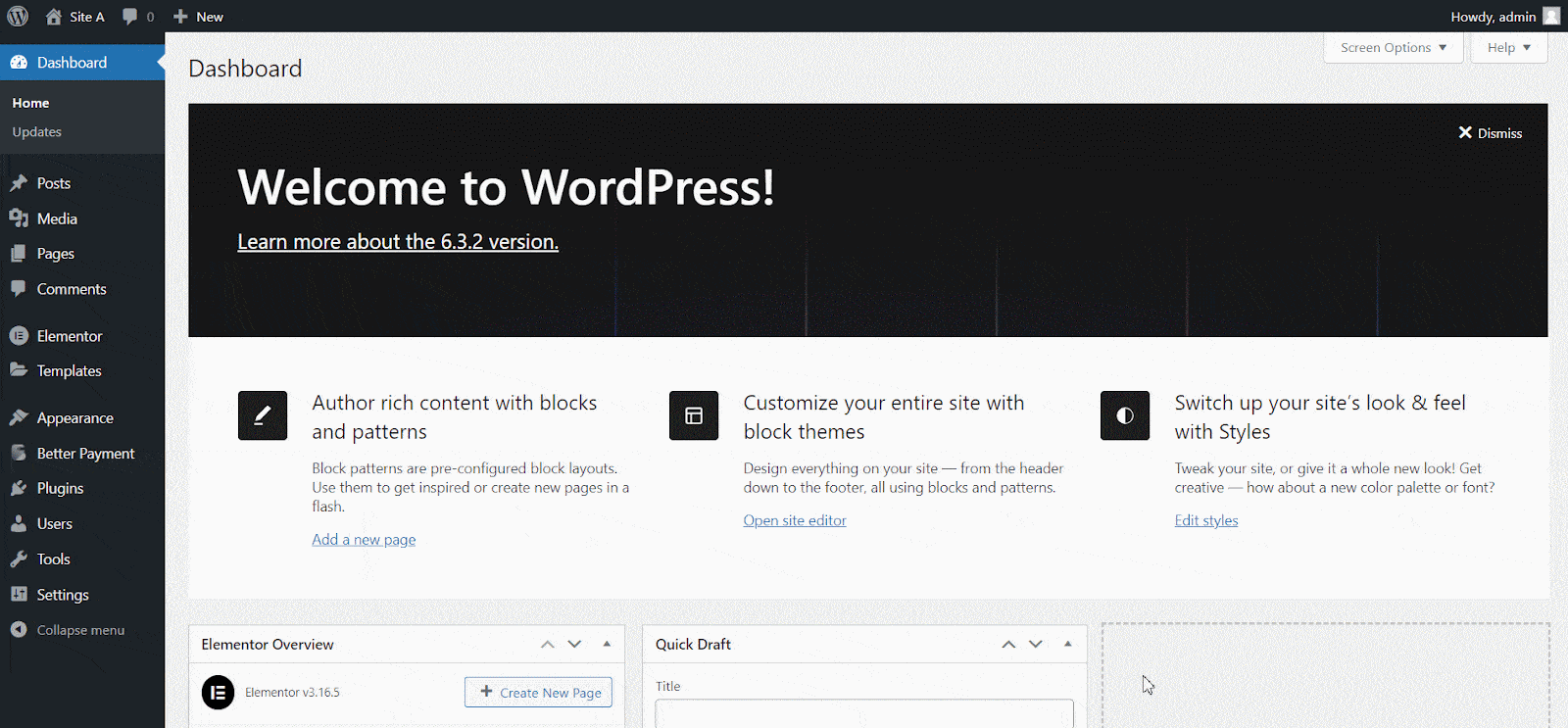 Step 2: Find Transaction Types & Dates #
The detailed Analytics Reports display all your transactions to date. You will find four different tabs showing the Total, Completed, Incomplete, and Refund transactions.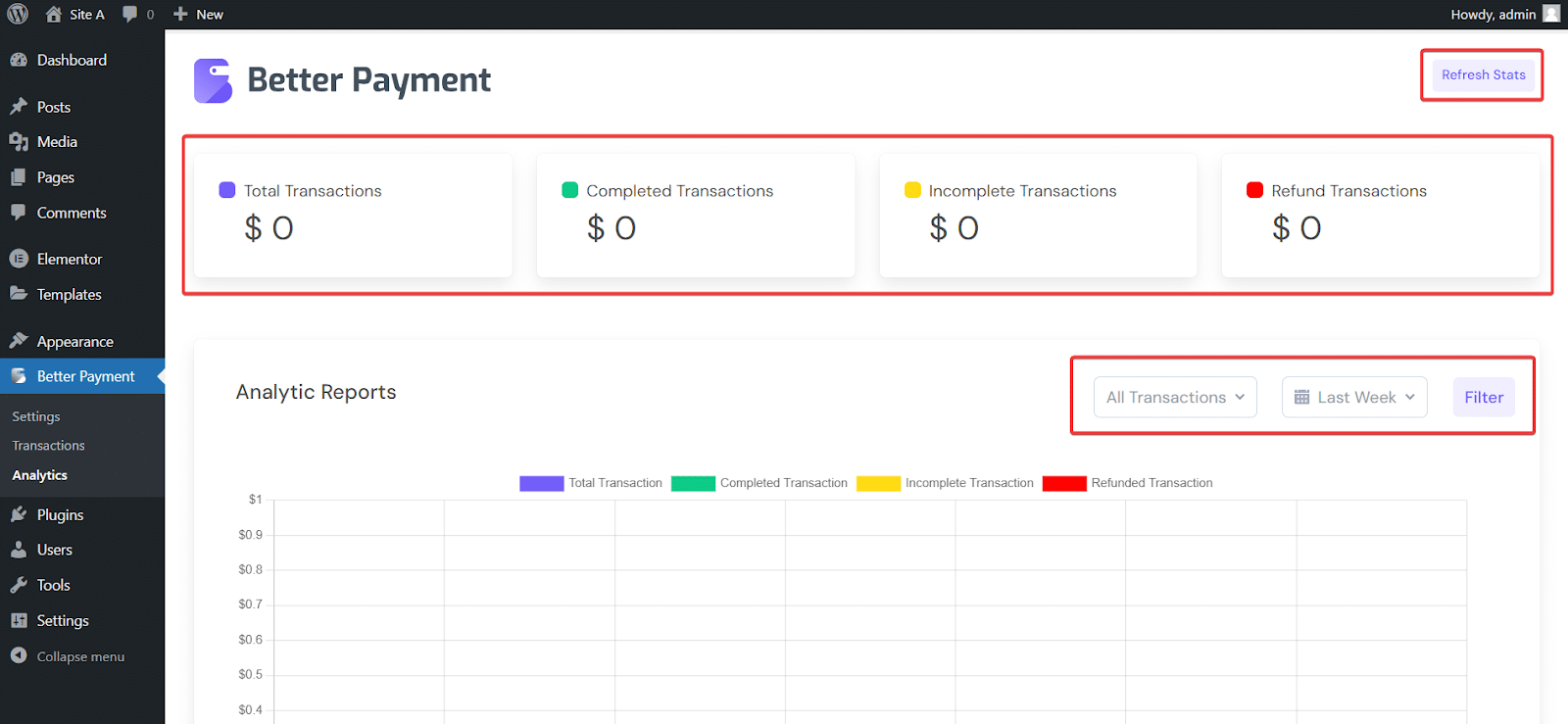 In addition, you can filter your reports with different transaction types and dates, as shown below.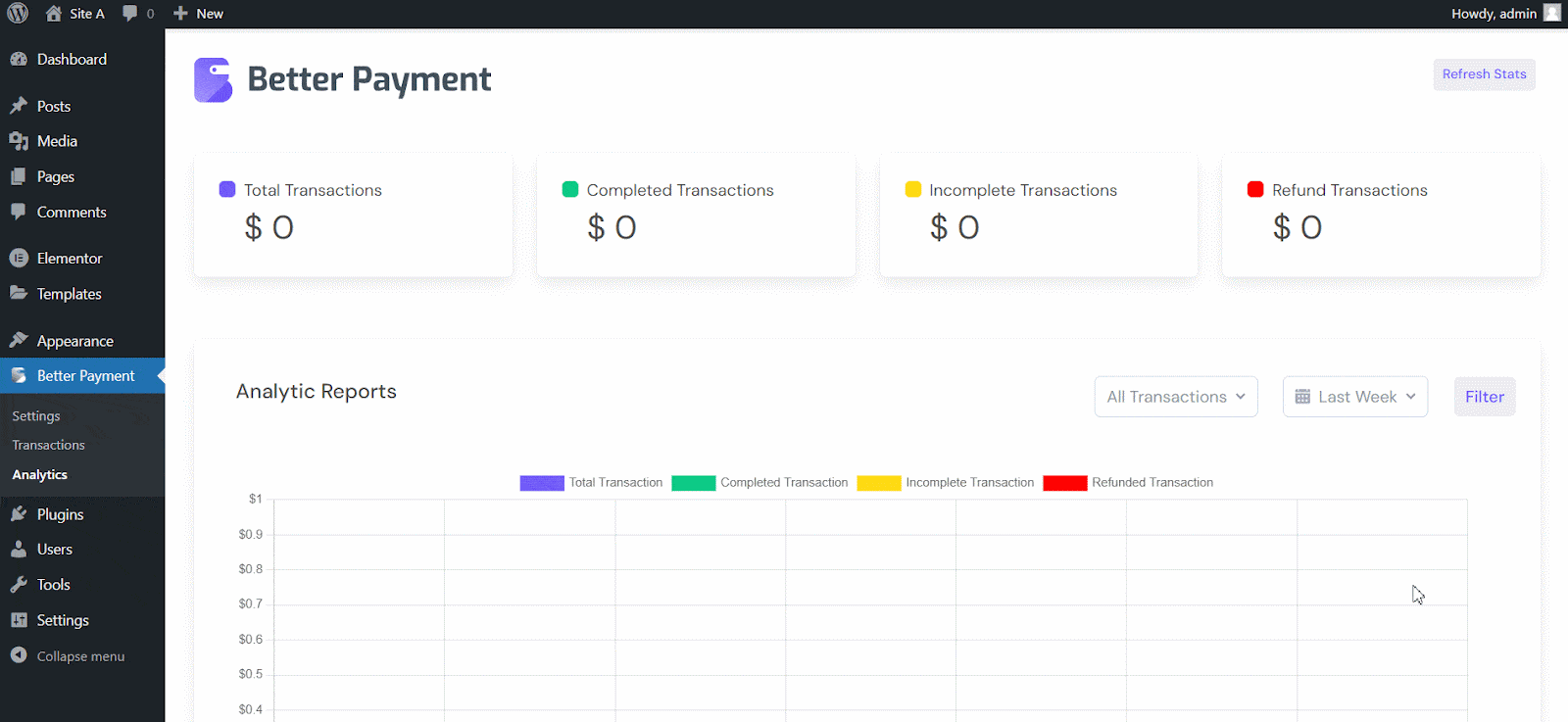 This is how you can easily get analytics reports on transactions in Better Payments and keep track using Better Payment.
Getting stuck? Feel free to contact our dedicated support team for any further assistance.