Better Payment allows you to have a payment receipt or invoice on each transaction you make. You can print or download the receipt anytime you need it. Follow the step-by-step guide below to learn how to get a payment receipt or invoice in Better Payment.
How To Get A Payment Receipt In Better Payment #
Note:* Payment Receipt or invoice is a PRO feature of Better Payment. So, before you start make sure that the PRO version of Better Payment is installed and activated on your website.
Step 1: Log in to your WordPress dashboard first. From there navigate to 'Better Payment' → 'Transactions'.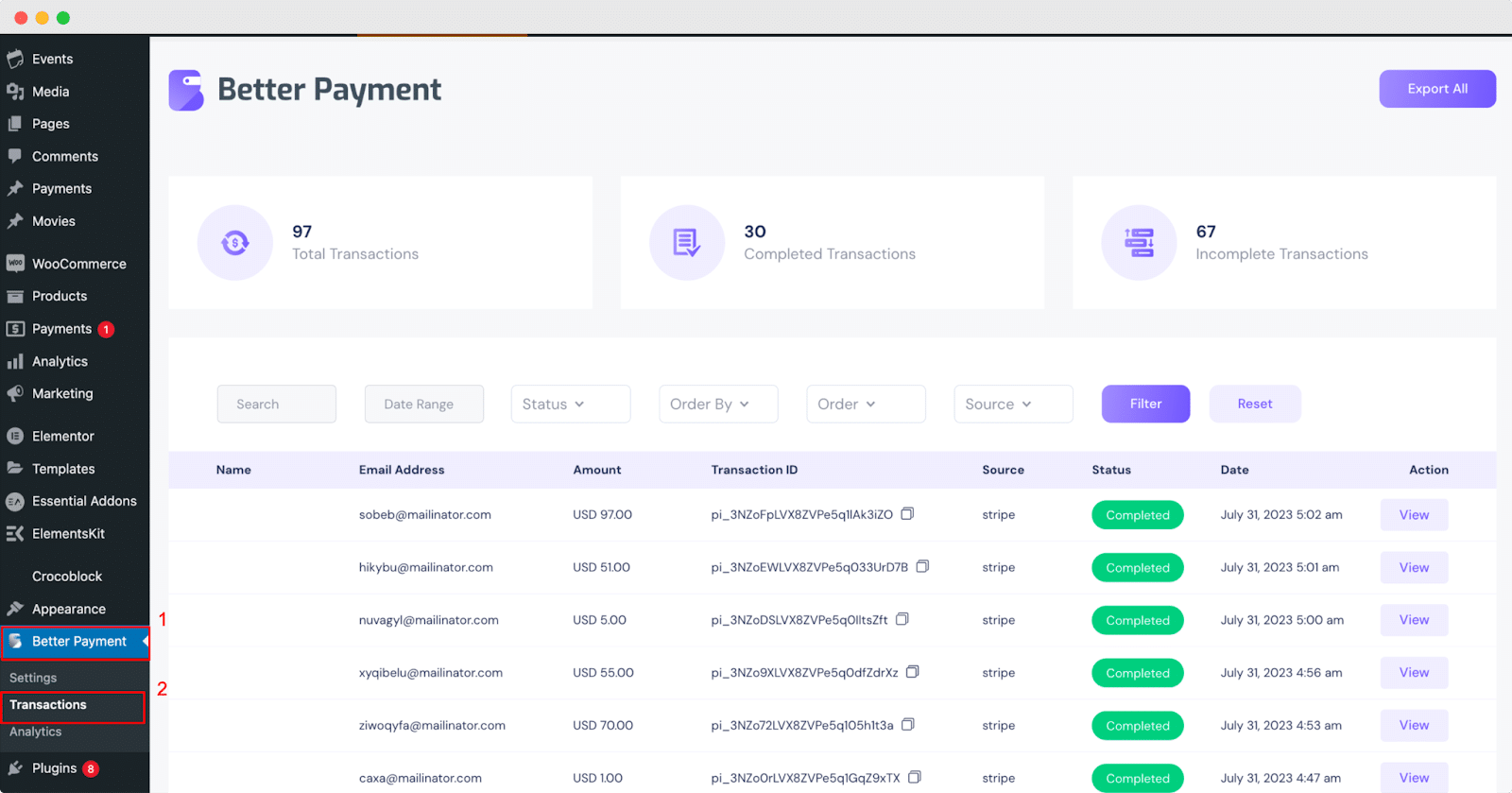 Step 2: You will see all the transactions listed on this page. Click on the 'View' button under the 'Action' column of the specific transaction that you want a receipt for.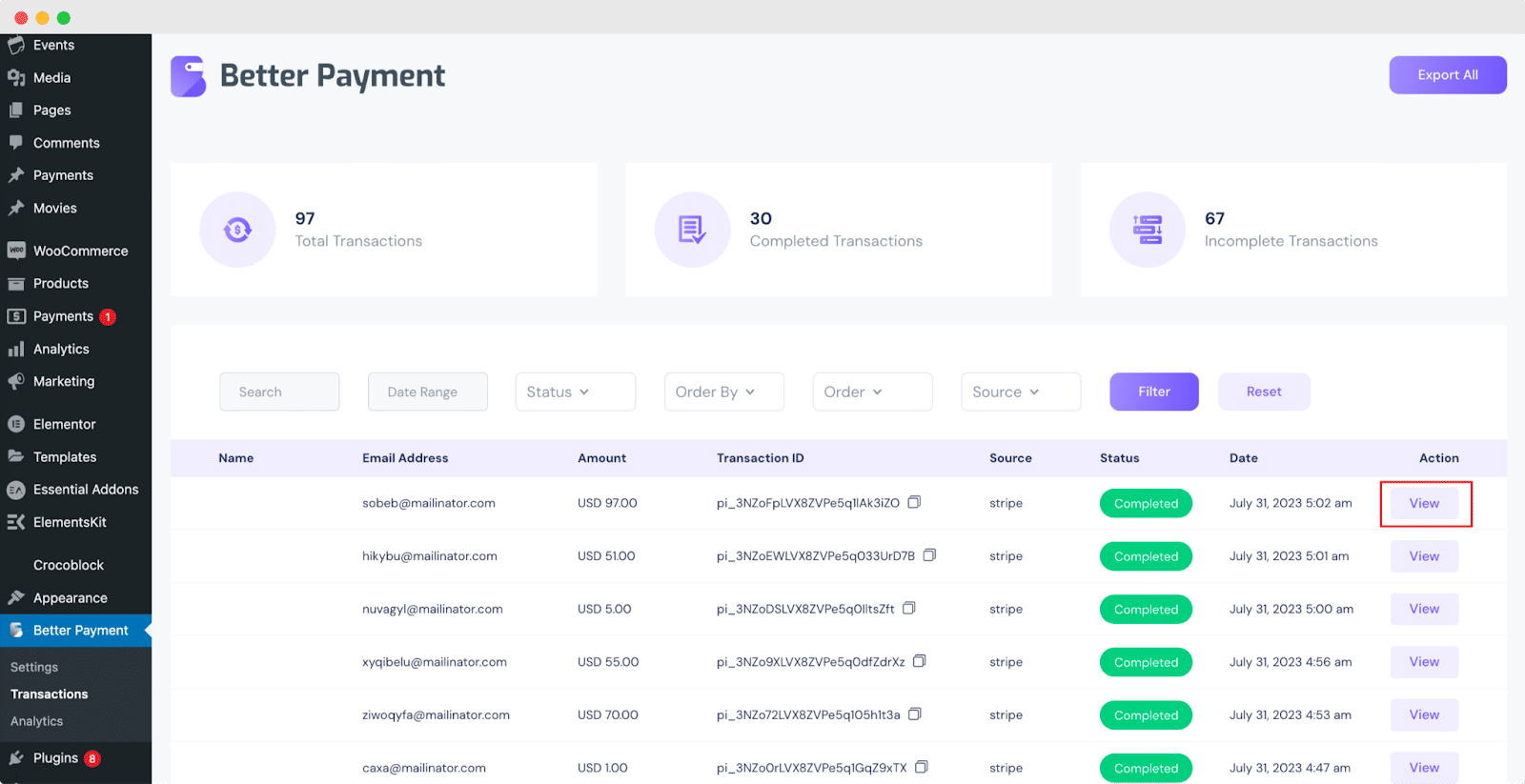 Step 3: After clicking on 'View', you will now see the Transaction Details. Under the 'Payment Receipt' section, there are options to view, send, or download the receipt.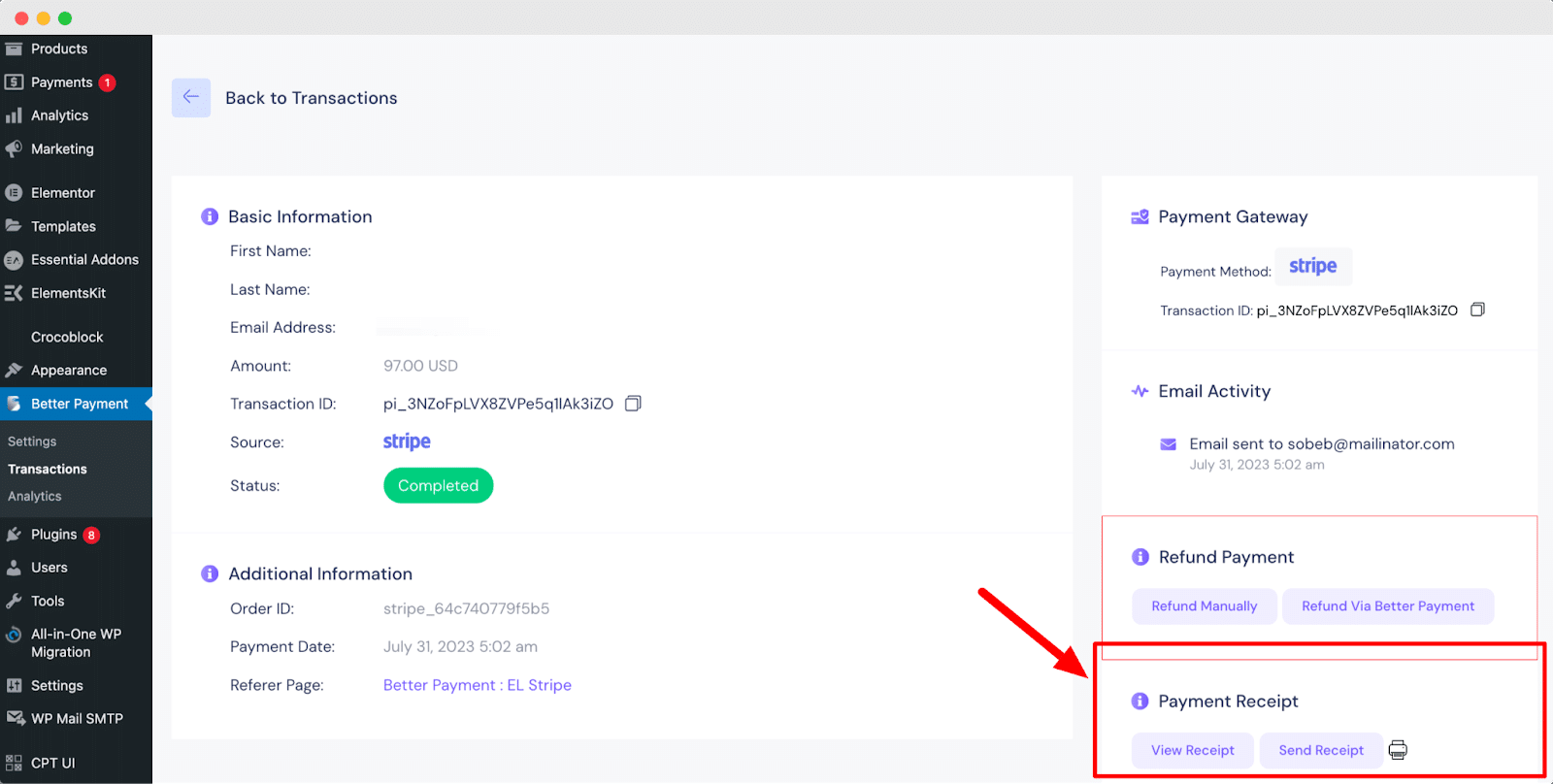 You can view the receipt by clicking on the 'View Receipt' button and also can send it as needed. To keep a downloaded copy, simply click on the 'Download' option.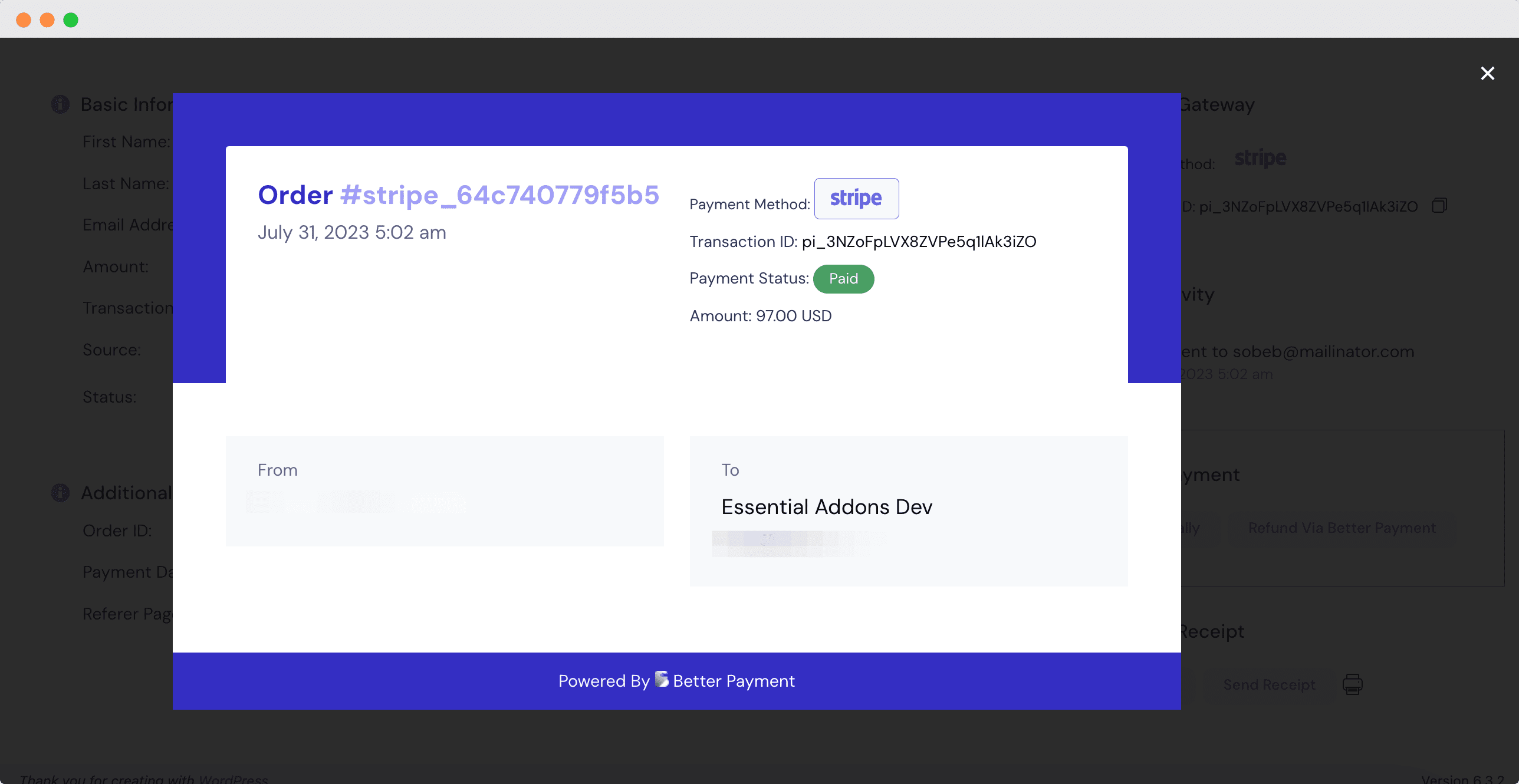 Thus, by following the simple steps, you can get a payment receipt in Better Payment. Getting stuck? Feel free to contact our support team for further assistance.