How Can I Track Redirect Links Using Simple 301 Redirects? #
Simple 301 Redirects allows you to manage all your redirect links effortlessly. You can use this WordPress plugin for affiliate marketing, driving traffic to new URLs. But the limitation with this plugin is that you cannot track redirect links or view their performance. 
To track redirect links, analyze data and view performance, you can use BetterLinks with Simple 301 Redirects. It is an advanced WordPress plugin to track redirect links. Simple 301 Redirects is seamlessly compatible with BetterLinks. 
Follow these simple steps to track redirect links using Simple 301 Redirects and BetterLinks.
Step 1: Install And Activate BetterLinks WordPress Plugin #
First, set up Simple 301 Redirects plugin on your WordPress website. Afterwards, install and activate BetterLinks on your website as well.
Step 2: Migrate Data To Track Redirect Links  #
After successfully installing BetterLinks, you will get the option to migrate data from Simple 301 Redirects to track redirect links.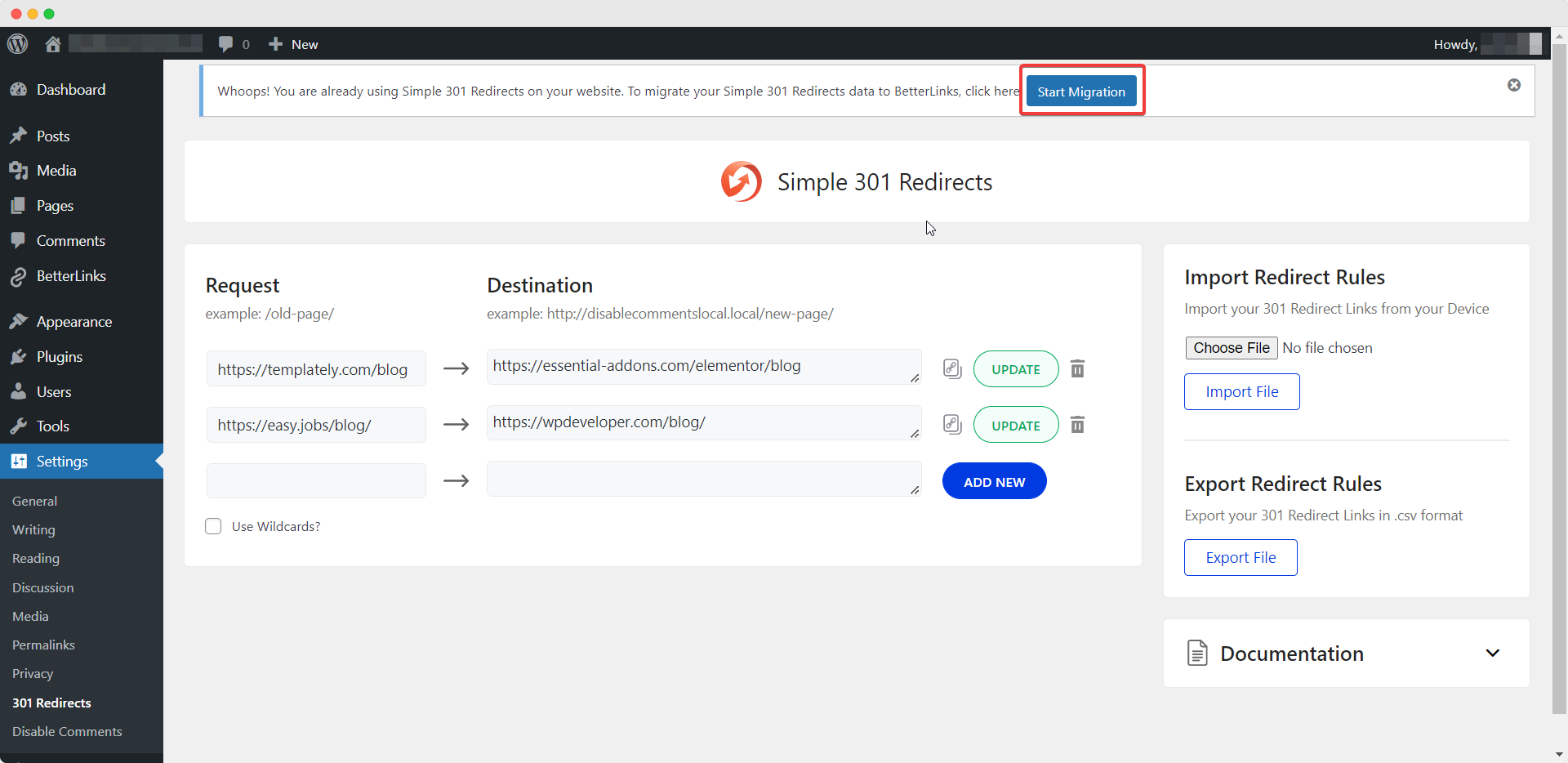 Now, select the 'Links' fied then click on the 'Migrate Now' button. Once you see the 'Migration is Completed' window, hit the 'Ok' button.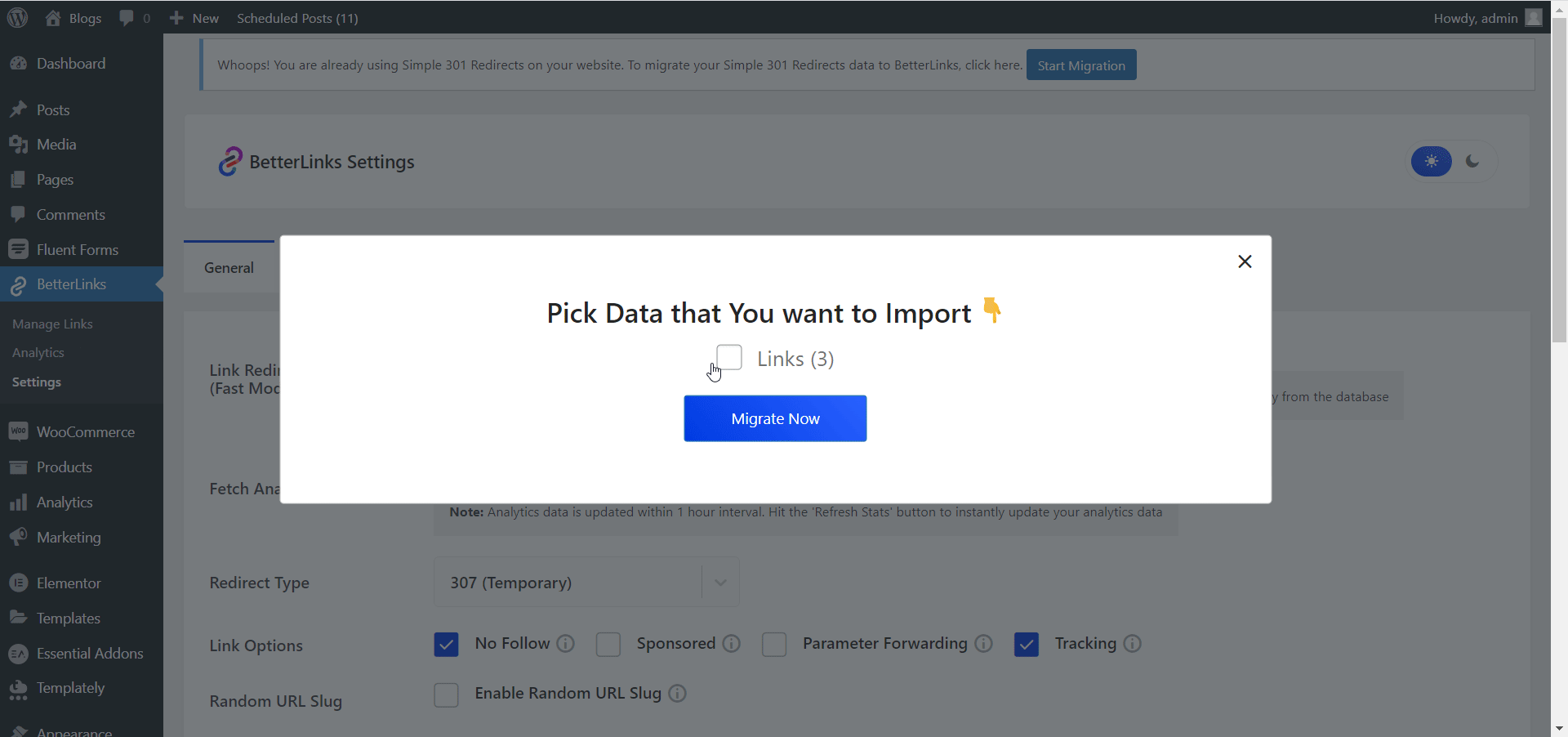 When the migration is complete, you can go to BetterLinks 'Analytics'  tab and track redirect links performance easily. You can also see individual redirect link performance from BetterLinks also.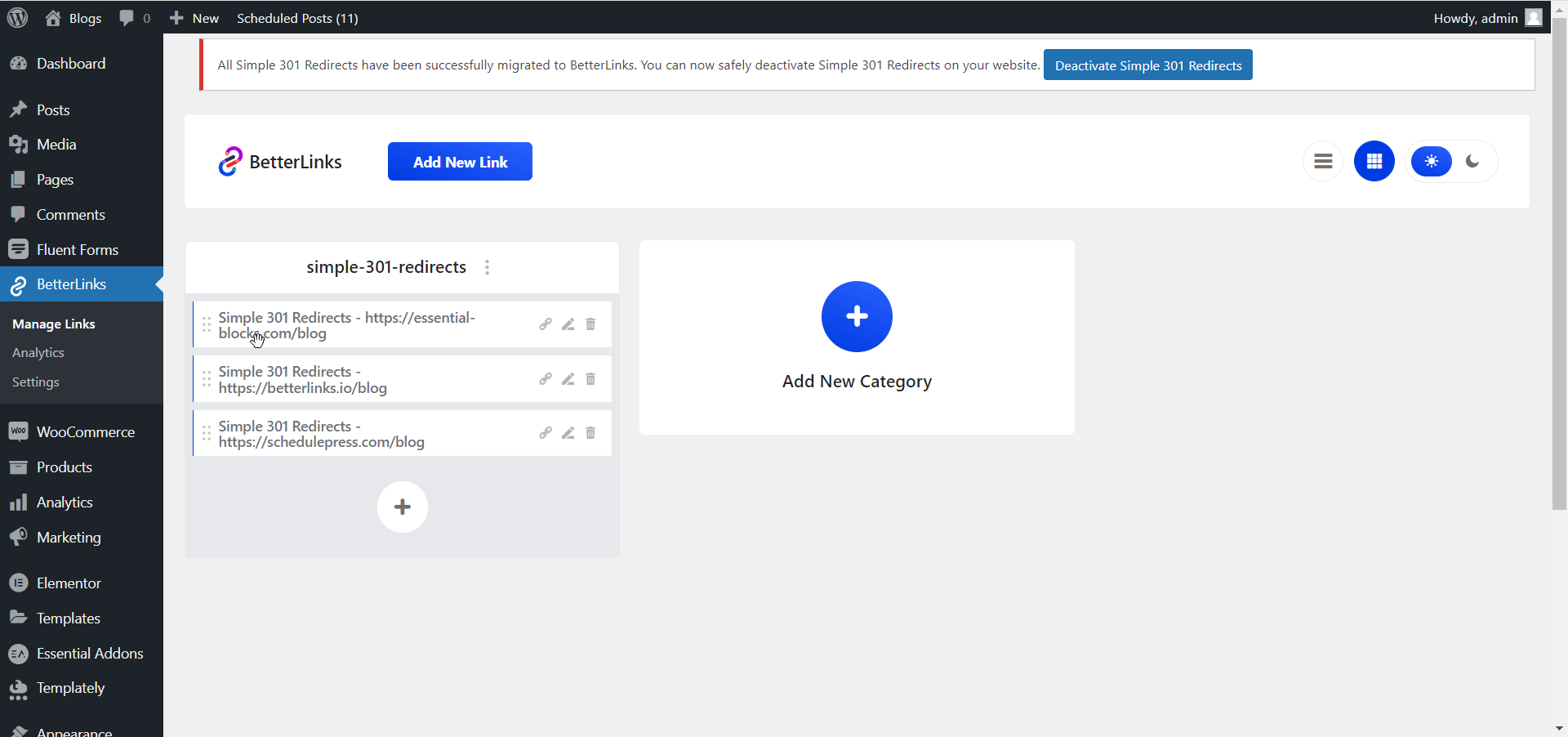 By following these easy steps you can track redirect links using Simple 301 Redirects.
Need assistance? Feel free to contact our support team or join our Facebook community