After purchasing a product, you will receive an email with your username and password and a link to log into your account. If for any reason you forget your password, you can always retrieve lost password by following the steps below.
Step 1: From WPDeveloper website, navigate to the Account tab as shown below.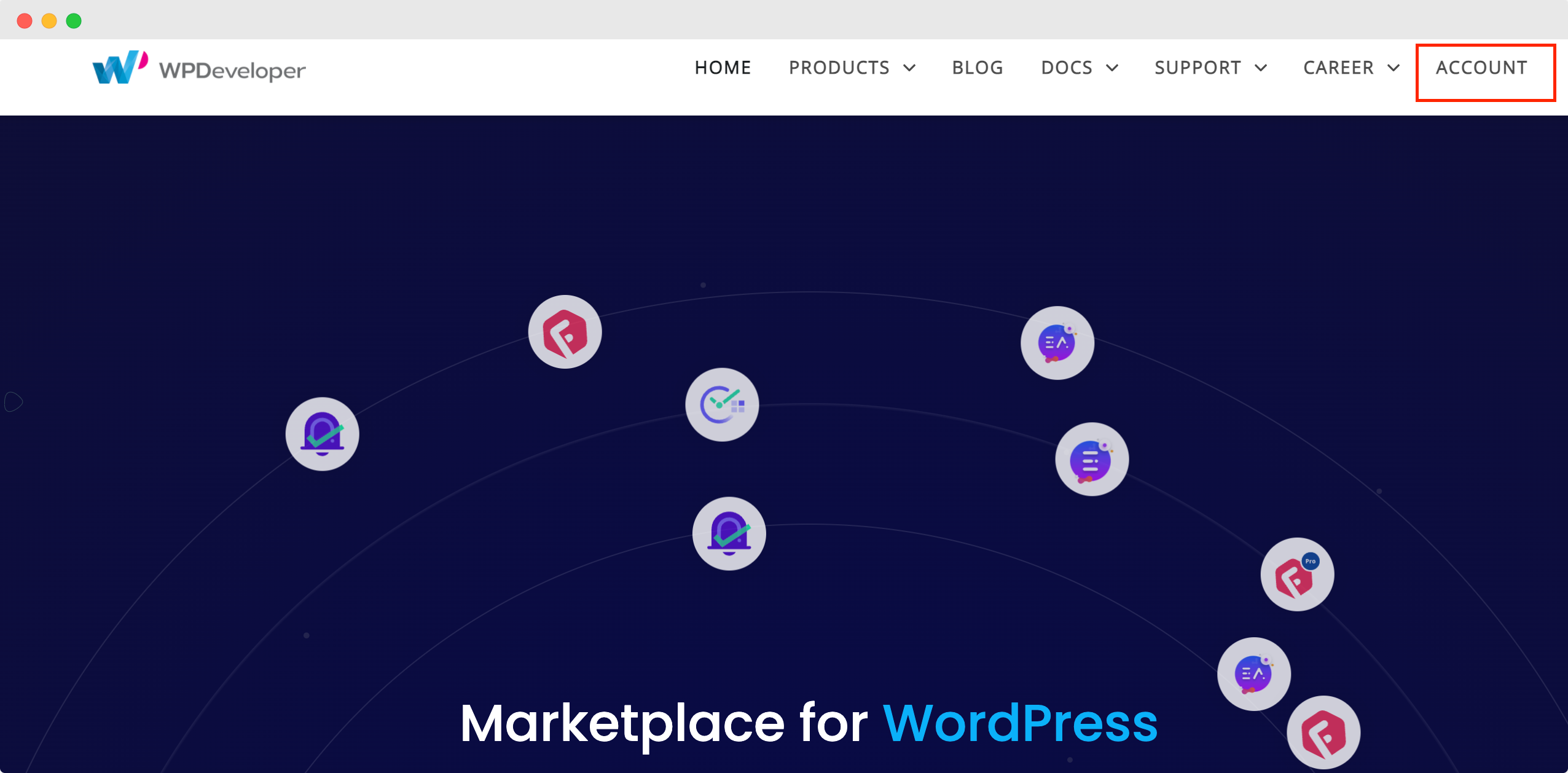 Step 2: You will be redirected to the Log In page. Here, click on the 'Forgot Password?' link.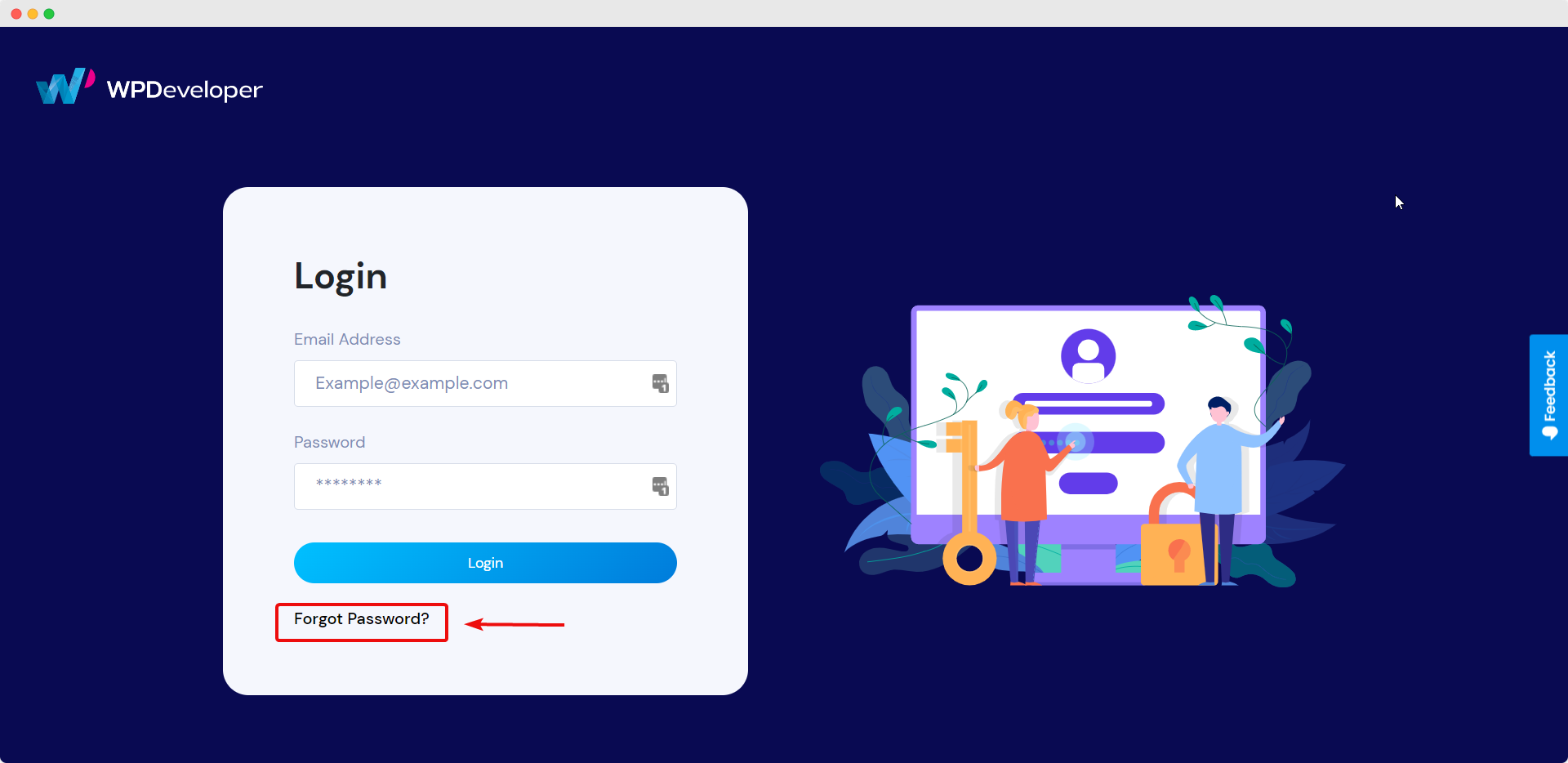 Step 3:  You will then be asked to enter the email address you had used for purchasing the product and creating your WPDeveloper account. After entering the email address hit the 'Send Password Reset Link' button.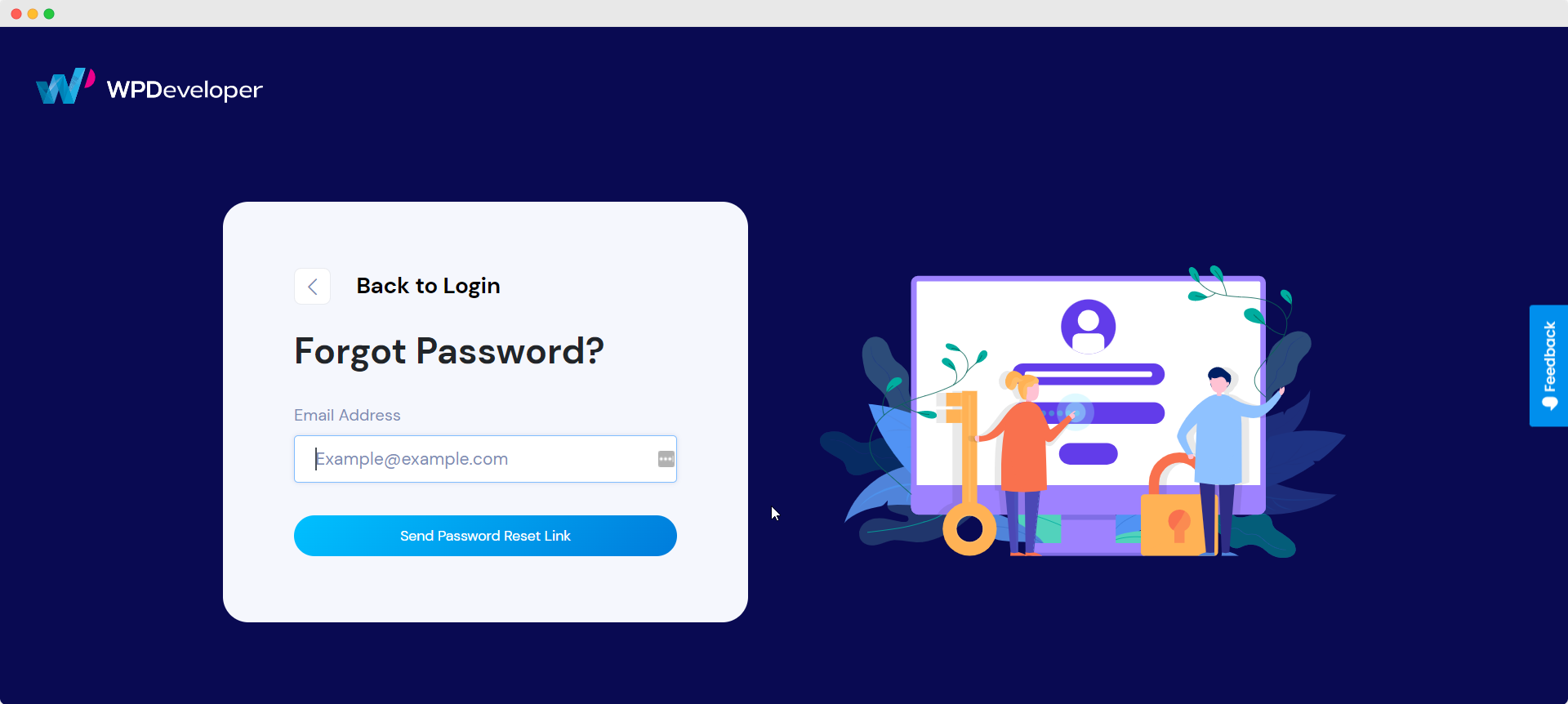 Step 4:  You will receive an email with a link to retrieve lost password. Simply click on that link. It will take you to a new page where you can reset your password. Add the new password and enter it again to confirm it. Then hit the 'Submit' button.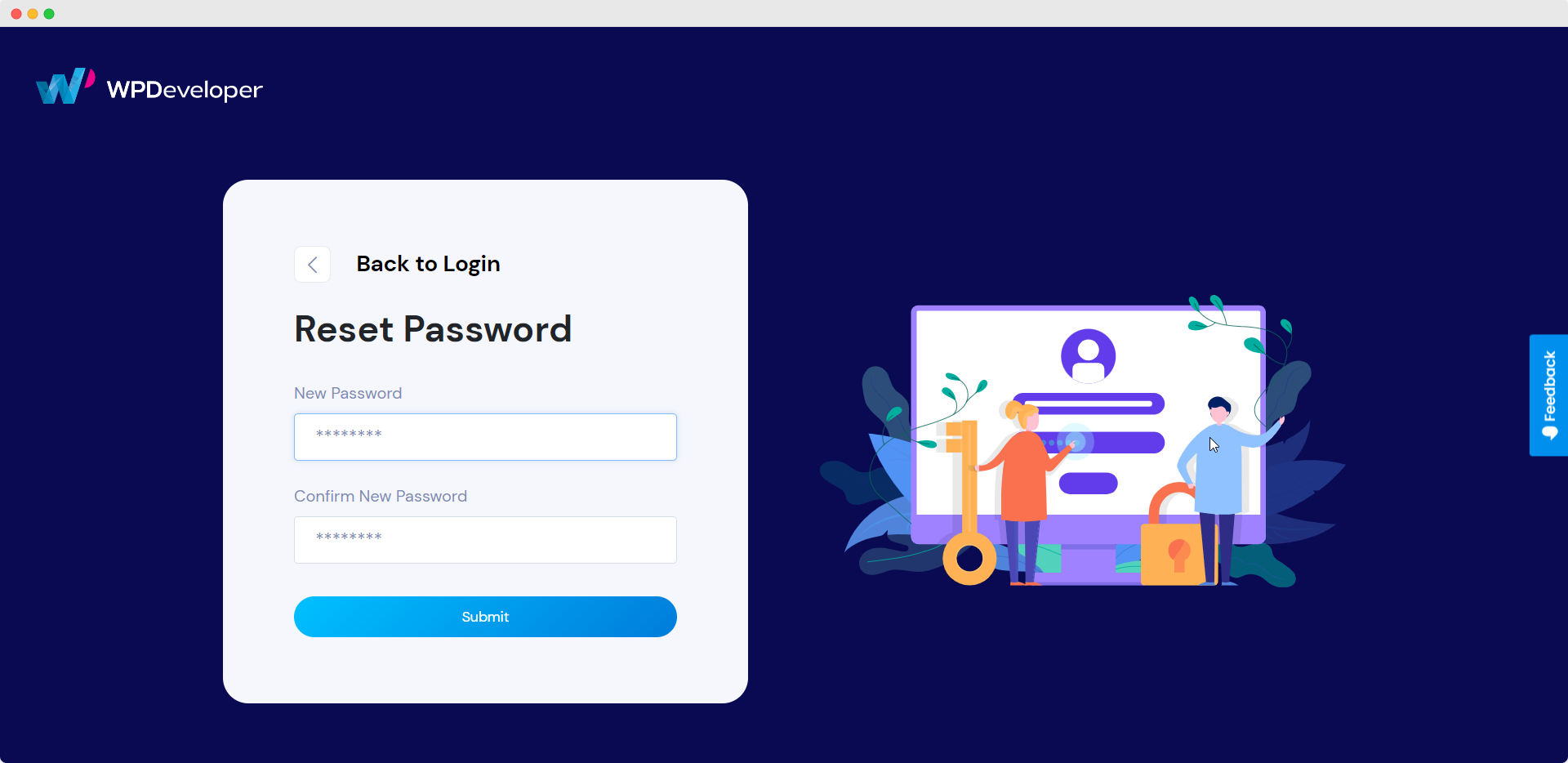 This is how you can retrieve lost password for your WPDeveloper account. 
Getting stuck? Feel free to reach out to our friendly support team for further assistance and Facebook Community.