When you successfully complete a purchase with WPDeveloper, you will receive an email link with a username, password and signing in link to open your account. Afterward, you can log in to your account again anytime by simply visiting WPDeveloper website.
How To Log In To Your Account On WPDeveloper? #
Follow these steps to log in to your account on WPDeveloper website.
Step 1: From WPDeveloper website, navigate to the Account tab as shown below.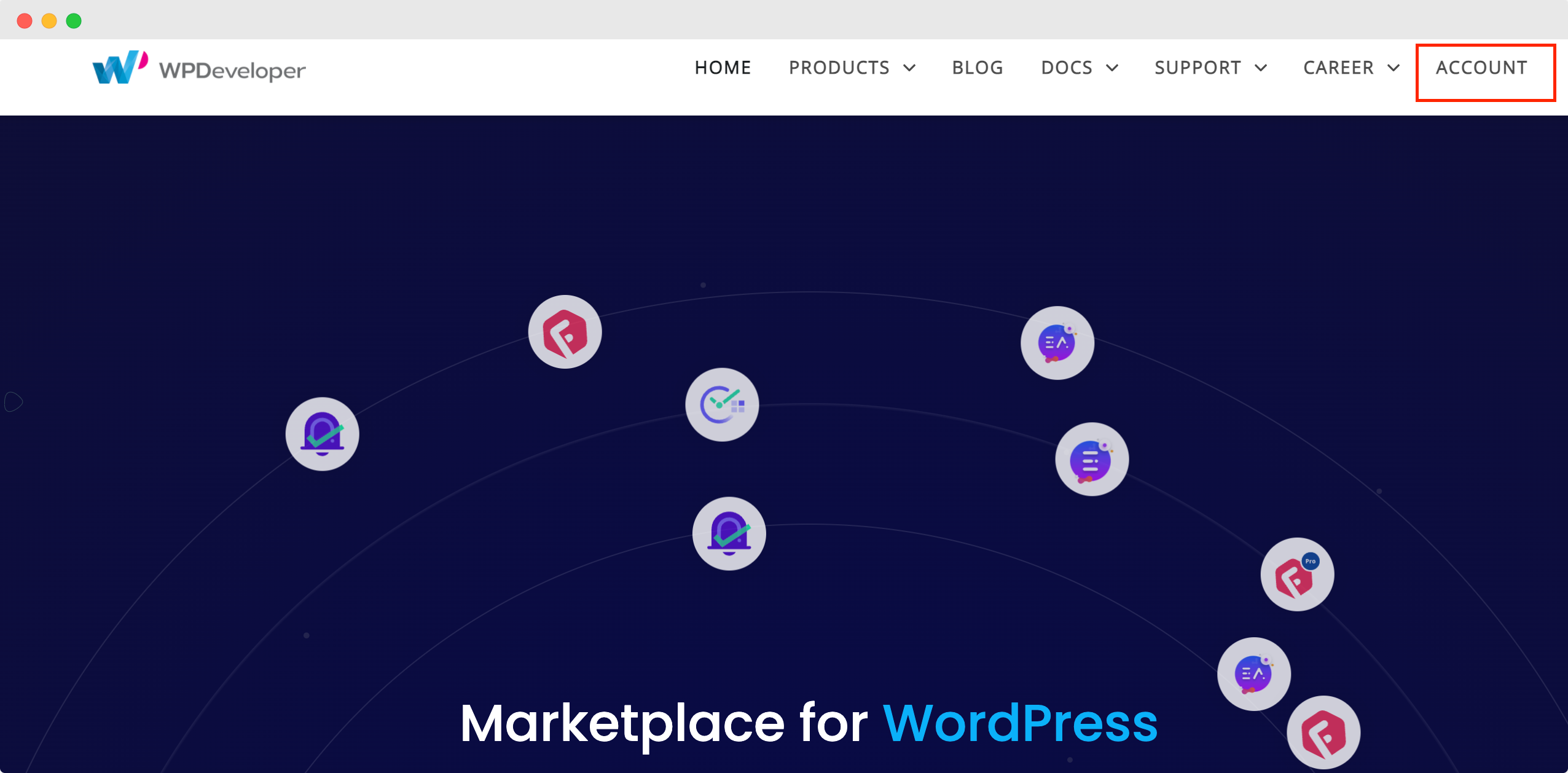 Step 2: You will be redirected to the Log In page. Here, enter your username and password.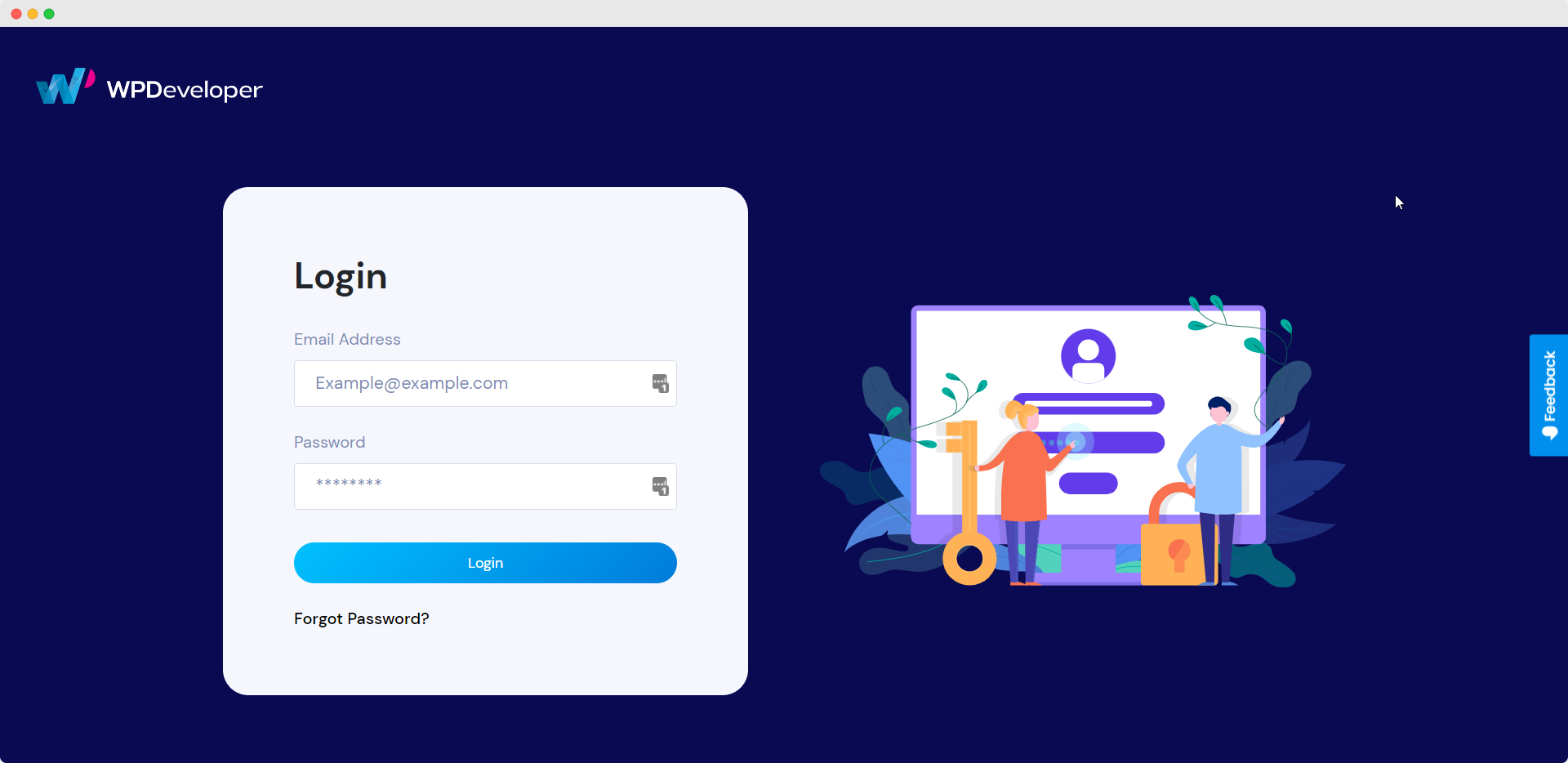 You can now view your downloads, subscriptions, license keys and much more from your WPDeveloper account.
Getting stuck? Feel free to reach out to our friendly support team for further assistance or join our Facebook Community.