Do you manage a WordPress site with multiple authors? Or do you need a detail report of the article published on your WordPress blog? Here we have a perfect solution for this.
Getting the PRO Version of WP Author Report #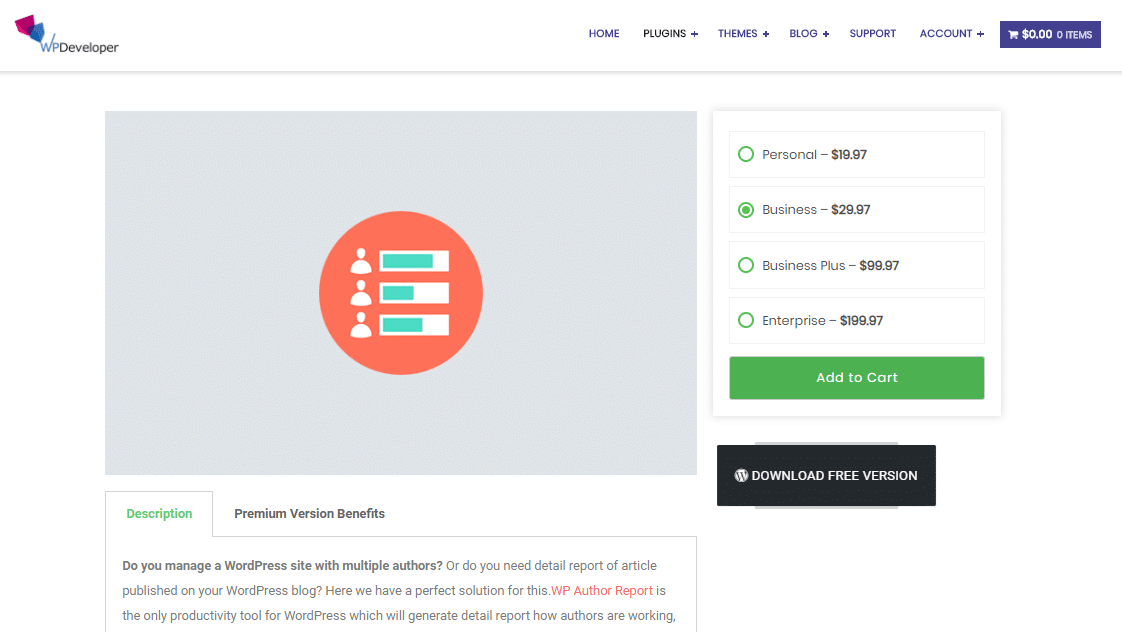 Pick a Pricing Plan and hit the Add to Cart Button!
You will be taken to the Checkout Page. At the very top, you will see a summary of the plan you are intending to purchase.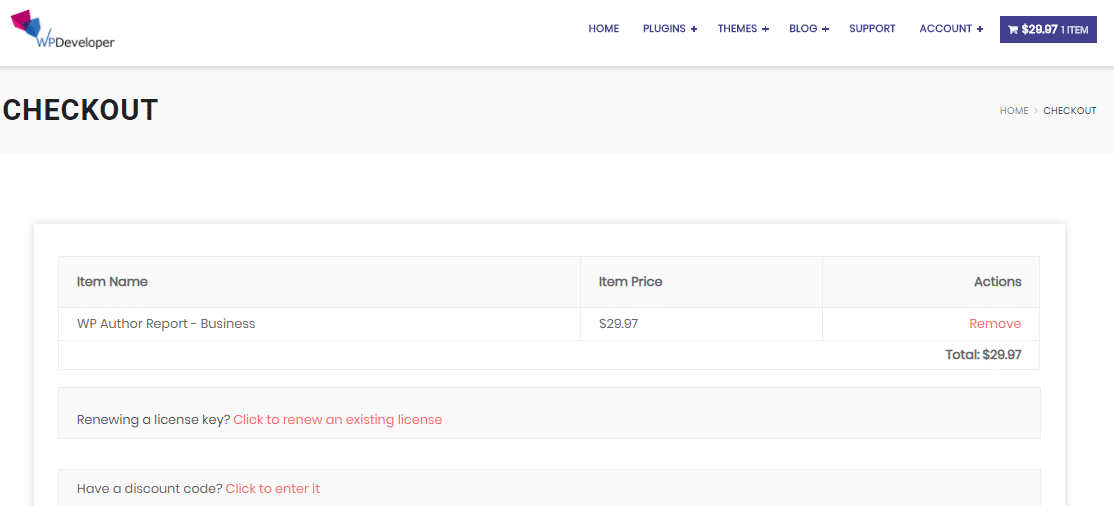 Scroll down and you will find the Payment options and the Personal Info form.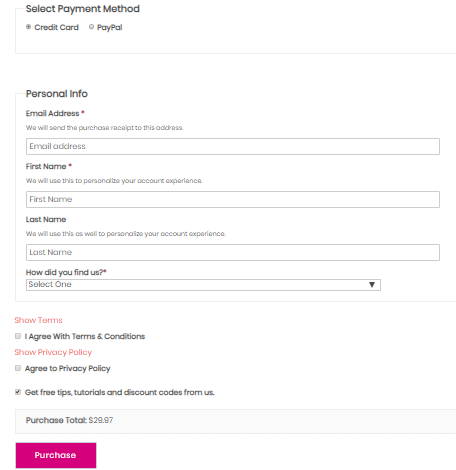 Fill out the forms in the form and at last, hit the Purchase Button!
You will be taken to the Purchase Confirmation Page.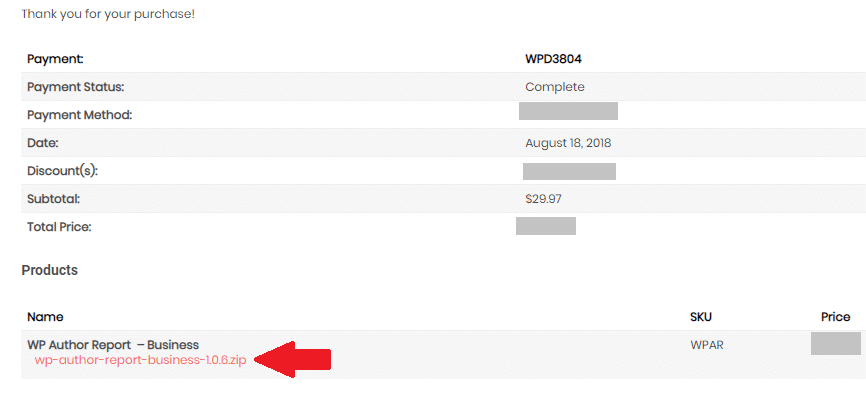 Click on the text highlighted in Red to download the Zip file of WP Author Report. Upload this zip file to your WordPress Dashboard and you are good to go!
Getting the Pro Version to Your WordPress Website #
Disclaimer: First remove the Free Version from your WordPress Website.
1. Upload the `wp-author-report` folder to the `/wp-content/plugins/` directory
2. Activate the plugin through the 'Plugins' menu in WordPress.
After getting the PRO version, you need to configure it. Click here to learn how to configure the PRO Version. 
Don't have a WPDeveloper account yet? As soon as you purchase one of our WordPress plugins or themes, for example, NotificationX or BetterDocs, an account will be automatically created for you on WPDeveloper Website. Use this URL to land on your Account Page. https://wpdeveloper.net/account/