How Often Should You Update SchedulePress? #
With a dedicated team for SchedulePress, we are constantly improving and adding new features to provide the best user experience to boost your content planning. You should check and update the SchedulePress WordPress plugin regularly whenever a new update is released. Alternatively, you can also enable auto-updates for SchedulePress from your WordPress dashboard to receive new features, fixes, and enhancements.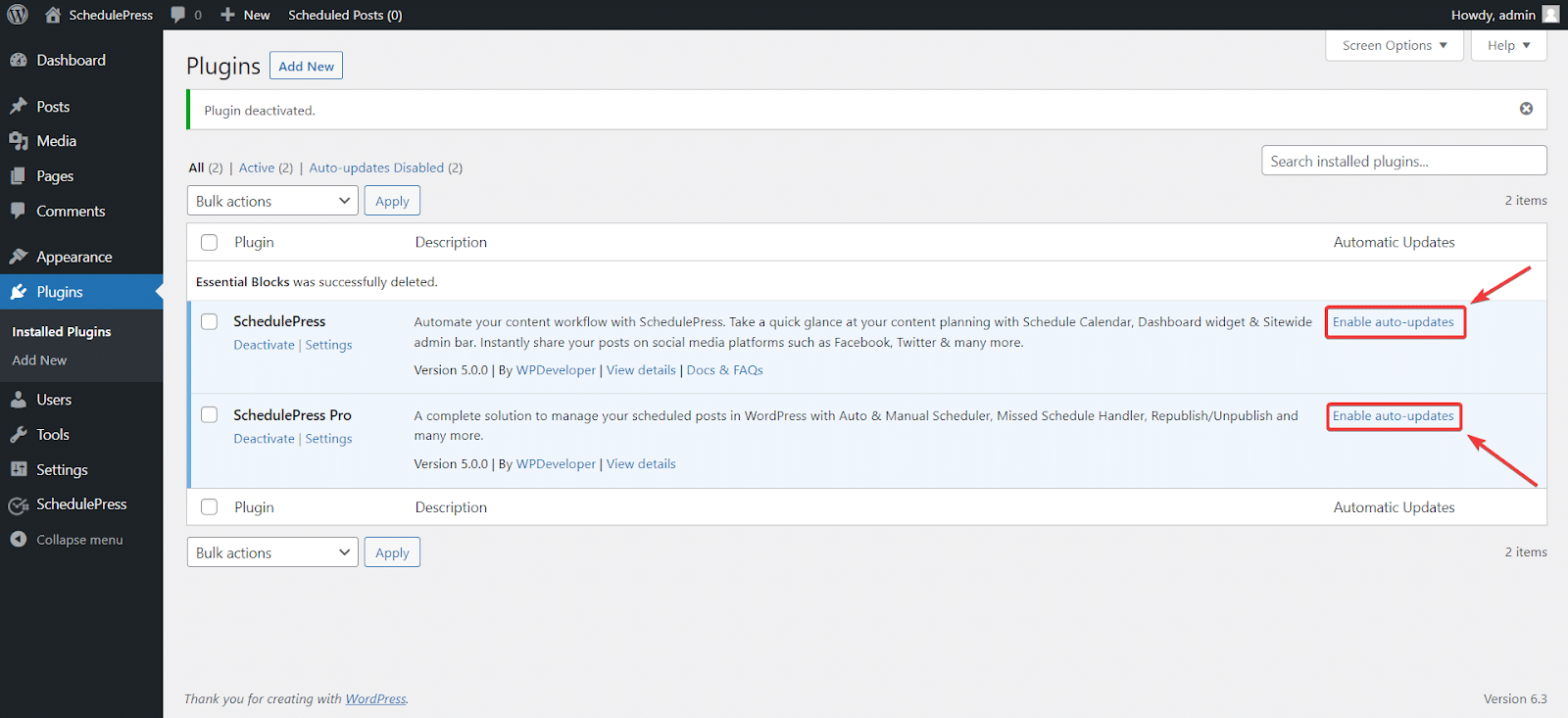 With these simple steps, you can easily update SchedulePress and manage your WordPress content more efficiently.
If you face any difficulties, feel free to contact our support team or join our Facebook Community.